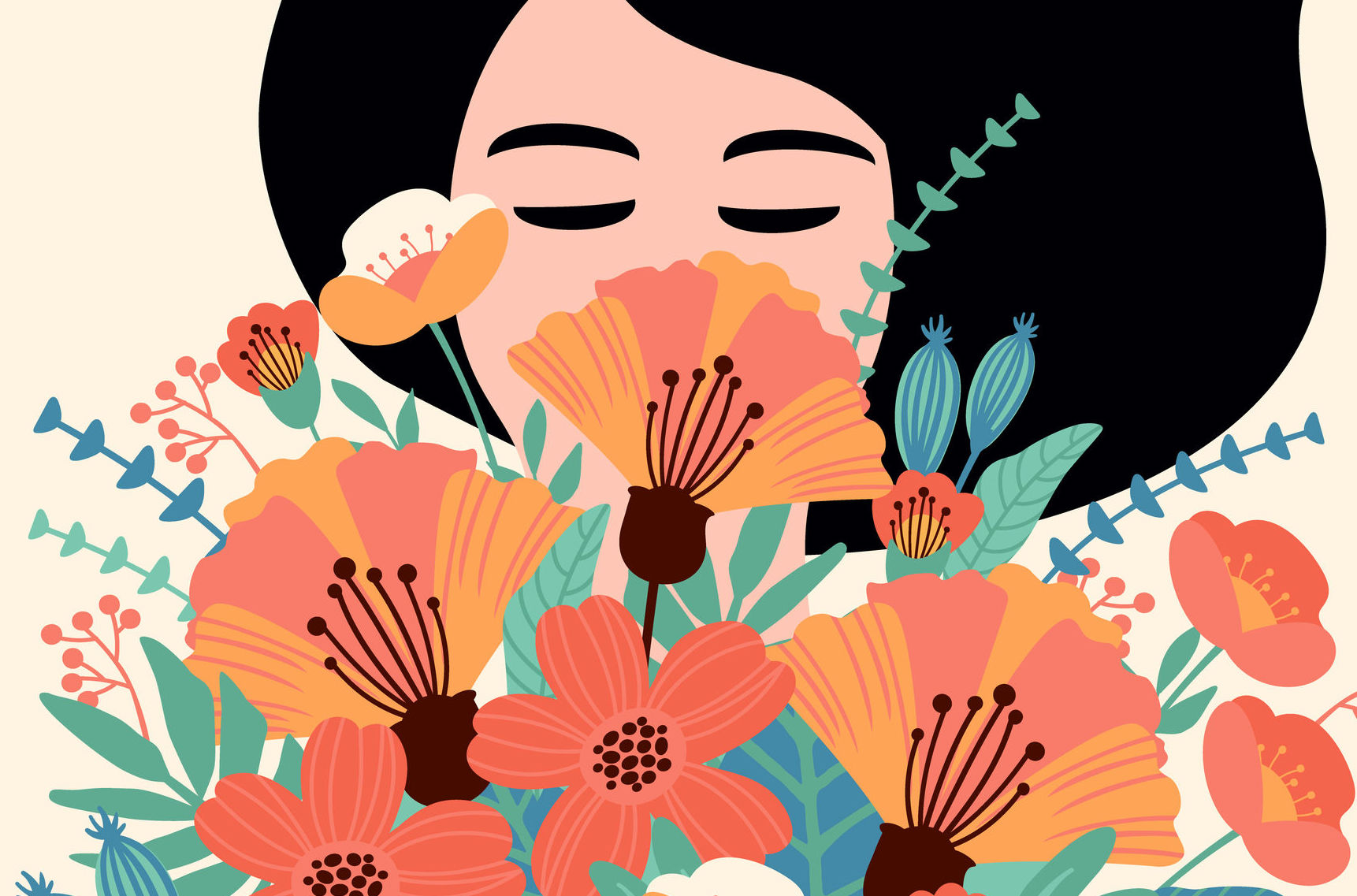 I really hate Mother's Day. But ironically, this weekend's Hallmark holiday may feel more comfortable for me than it has in years.
Regardless of how our children come into this world and our lives, we bear the physical and emotional burden of childrearing. Sleepless nights, cracked nipples, endless hours of cooking and cleaning and wiping butts and mouths as the days blur relentlessly through the precious, incessant days of raising a human into the world. So many mothers give all of ourselves to our children. Even those of us driven by career, artistic, and altruistic pursuits devote the vast majority of our mental and physical energy to the wellbeing of the tiny humans in our charge. It's demanding work. Often thankless. Generally exhausting. Always worthy.
But Sunday is triggering for many. For women who long for children who have yet to materialize, for bereaved mothers, for the motherless. For widows, it is another reminder of what is gone. Of the partner that is no longer in this existence. Of the hole in your family that will never be filled. Of the heavy and unyielding responsibility of solo-parenthood.
Mother's Day was the last full day I shared with Tim, my husband and partner of 12 years. In previous years, we had celebrated with one of our own mothers, then later with our own little family. A gardener, I always took full advantage of the day to plant the little garden bed we had dug up in the yard behind our brick apartment building. We would wake early, with the babies, and enjoy brunch at 9 before heading to the greenhouses for a morning of plant shopping. I would gleefully push my oversized cart down the narrow aisles, fingering leaves and sniffing blossoms, the air thick with heat and soil and new life. Tim would turn over the garden dirt, the one contribution he regularly made to the beds. I would plant my new seedlings in the rich, dark earth, dreaming of the juicy tomato sandwiches and fresh green salads we would enjoy months later.
We spent our last Mother's Day together with his family. A perfectly lovely day, just different from the day I'd come to expect. We were traveling, on a road-trip visiting family and friends. In typical Tim fashion, he had forgotten to get me a gift, so he bought me a whole milk latte on impulse in the early afternoon. I'm thankful I appreciated it in the moment. It was the last gift he ever gave me.
The next morning he woke up feeling poorly. We spent the day questioning the nature of the increasing pain and pressure he felt in his chest. He went to an urgent care clinic while I occupied the children at a nearby park. That night, talking on my best friend's couch in Brooklyn, I watched the life drain from his eyes as an arterial blockage stopped his heart and his essence seemingly slipped out the door.
Now Mother's Day serves as a painful reminder that I am very much alone in this journey of post-loss motherhood. I wake with my spirited little children, to their early morning demands and a sink full of dishes and piles of unfolded laundry in baskets on the bedroom floor. In general, it's just like any other day. I parent and clean and cook and scrape uneaten food from their plastic dishes. I browse social media, the gratitude posts from fathers and the family portraits poking my bruised and roughly mended heart. I spend time with my own mother, a privilege I now fully recognize with deep appreciation. I get through. We all get through.
Something that becomes painfully apparent in the aftermath of loss and trauma, is that so very many of us walk through life carrying the burdens of pain. There are many holidays and cultural milestones that trigger the lingering hurt within our hearts and minds. And, despite the mimosas and tulip bouquets that signal the celebration of motherhood, Mother's Day is a difficult reminder to many of what and who we do not have in our lives. This year, in a time of international grief and isolation, Mother's Day may feel especially challenging. The traditions we may have once enjoyed are not necessarily available to us. Everything has quickly and unexpectedly changed. Maybe that's a good thing. Maybe that's hard. It's certainly very different.
As a widow, I am feeling the heavy darkness of an isolated life. I am more alone than I ever have been, removed from my support networks, community, and the comforting rhythms of our old routines. The loss of the life I managed to build in the aftermath of my husband's death has been re-traumatizing, and I find myself floundering in these endless unstructured days. Just my small children and me, on our own in a shuttered world.
I'm learning to give a bit of quiet love to myself. To give myself the grace and understanding I would give anyone else in my situation. In some ways, I am relieved to be alleviated of the traditional exceptions of Mother's Day. There will be no social gatherings to attend, no feigning happiness over Eggs Benedict. I will see my parents, who have remained an integral part of our self-quarantine circle, but no extended family affairs. Sometimes there is comfort in loneliness.
To know that others face the same stagnant isolation. To know that you are not alone in feeling disappointment over another calendar day.
To be quite honest, this year, Mother's Day might actually feel a bit more aligned with what I want this day to be. Now. In this new life. In a sea of other new lives.
To be quite honest, this year, Mother's Day might actually feel a bit more aligned with what I want this day to be. Now. In this new life. In a sea of other new lives.
I buy my own seedling now, and till the soil in my new garden myself. I don't have to attend brunch. I hold space for the others who are hurting too. In the absence of my children's father, I work to care for myself. A pre-picked bouquet for my bedside. An extra splash of cream in my morning coffee.
This year, especially, we must celebrate ourselves as mothers. To celebrate our own strength and resilience, and appreciate the unexpected roles we have taken on in this unpredictable journey of life. This year will be unlike other Mother's Days, and that is an opportunity to make it our own. To loosen the exceptions and find the flow that works for our own individual needs. To reshape tradition. To show love to ourselves. To surrender to the unknowns, and press on. Motherhood is never easy. Mother's Day may not be easy. But, this year, we must mother ourselves.
RoseAnna Cyr is a Licensed Clinical Mental Health Counselor, Music Therapist, School Counselor, and mother living in the Northeast Kingdom of Vermont.  In her spare time, RoseAnna enjoys gardening, cooking and making art and music.  RoseAnna writes about her own process through grief at www.sorrowpie.com. 
Join RoseAnna's special Modern Loss Zoom session: "This F*&kng Sucks: An Hour To Your Damn Self For Widowed Parents" on Wednesday, May 13 at 8 p.m. ET/5 p.m. PT. This event is open to all our Patreon members! Please become a member here to get registration details.