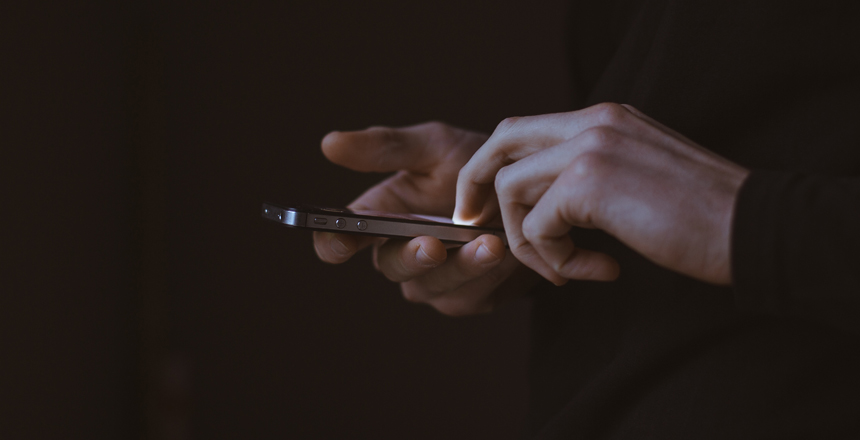 The thought struck me as I hopped in a cab to LaGuardia: I have a long layover at ORD; I should call Adam and meet up for coffee.
This was a common thought in our friendship, which began on Twitter and was sustained by emails, meandering phone calls, and spontaneous IRL meet ups whenever one of us found ourselves in the other's city. But this time was different: Adam died two weeks ago. The realization smacked me harder than the February wind, and I found myself struggling to breathe in the back of the taxi.
It is always crushing to lose a friend. Even more so when it is sudden and completely unexpected. How does a completely healthy man in his 20s just not wake up one morning?
But what do you do when the familiar haunts of your friendship are not shared neighborhoods or favorite coffee shops, but social media platforms and overlapping business travel? When "time with Adam" is short hand for Medium posts and ORD.
READ: Timehopping My Way Through Life and Death
Adam first found me on Twitter four years ago. He was a consultant at BCG and I had recently left the company to found my own tech startup. He followed me, tweeted hi, and then wrote a blog post with a huge shout out for my startup. So when he came to New York City later that month and asked to grab coffee, of course I said yes. We talked for more than two hours. 
The next day I got a package from Amazon – for giving him my time, Adam sent me a copy of Venture Deals, a book considered by many founders to be the startup bible. I called him immediately and told him it was the first time in the dozens of the coffee chats I had done that I got more out of the conversation than I gave. (I neglected to tell him I already had two copies of the book.)
Adam gave to everyone in his life. So it was always a pleasure when I could give in return. Whether offering career advice on leaving BCG to move into venture capital, providing feedback on an early draft of a blog post, or making introductions to people I thought he'd love, it always felt like a gift rather than a favor.
We had a few mutual friends, but mostly our relationship was online. So when Adam died suddenly and I couldn't make it to Chicago for the funeral I found myself at a loss for how to mourn. Technically nothing had changed in my day-to-day life.
And yet.
On Twitter, I fell down the Internet rabbit hole of seeing recent mentions of Adam. I liked, retweeted and engaged with complete strangers who were part of his life. It was like attending a 21st century Twitter shiva with casserole in hand, listening as strangers shared stories from college or summer camp.
I realized that in four years of friendship we never took a picture together. I yearned to see his face. His Facebook photo albums did not disappoint, though I noted with some sadness that he had been in NYC just three weeks prior for a wedding, while I'd been at a conference in Charleston. I recalled promises we'd made to meet up next time.  
So on this Chicago layover I decided we should have our usual coffee chat, updated to our new circumstances: I'd swing by his grave with some coffee (for me) and flowers (for him). 
I was surprised to find the cemetery was close to O'Hare – both because it was incredibly convenient for me but also because I suspect his permanent location near a major airport hub would have delighted him. Upon landing I bought roses from the kiosk at baggage claim and a latte from the airport Starbucks. My driver was annoyed the destination was so close, but I promised him return fare and a generous tip.
When I arrived, it was 4:32 and the cemetery's gates had been locked at 4:30. Undeterred, I convinced the cabbie to drive around the perimeter until we found an opening in the fence that I could hop over — with flowers, coffee, and a cast on one arm. I had to sweet talk a guard who flagged me down. He gave me ten minutes before I had to scram.  
READ: The Long Arc of My Mentor's Impact
By the time I located Adam's freshly dug grave I was flat out laughing. I'd spilled coffee all over myself and the shenanigans required in order to see him seemed perfectly apropos. The sun was setting quickly. 
I told him how I ended up with a cast on one arm and that I was bummed he couldn't be on my new podcast. I told him about my mission to get computer science into middle school science classrooms and how I was elated to make Gold status on United, which would keep me flying through Chicago for another year. 
And then our time was up.
I left him the flowers and promised a longer coffee chat next time I flew through ORD. Heading back to O'Hare I realized my sixth favorite airport for layovers had become a place I looked forward to visiting – providing a physical space to honor my online friendship.
Christina Wallace is the director of BridgeUp: STEM at the American Museum of Natural History, an education division working to captivate, inspire, and propel girls and minorities into computer science in college and career. Follow her on Twitter @cmwalla.