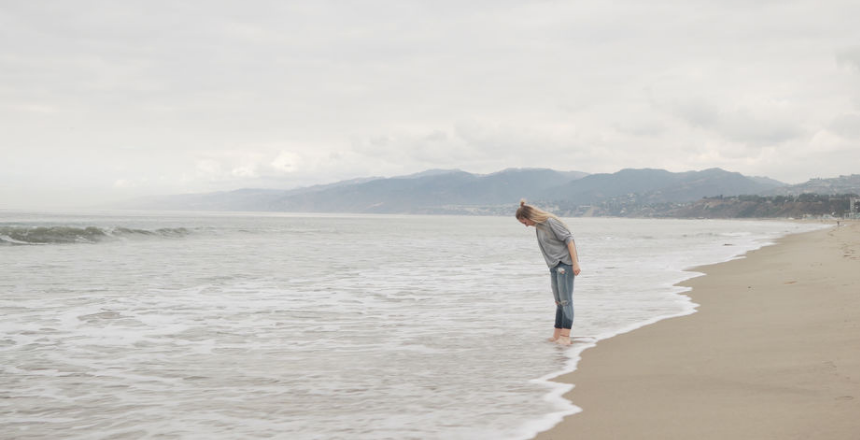 My dear friend, Paige Hardy, died three years ago this Spring. A mother of five kids (yes, five), this effervescent, blonde, larger-than-life powerhouse and I formed a tight bond after three years in the Manhattan private pre-school trenches together. My older children, who are twins, were in the same preschool class as her fourth child.
Paige and I met when she swept into a ballet class 10 minutes after it started and plunked down her daughter on the floor next to mine.
"I'm always late," she'd whispered to me, smiling ear-to-ear, in her signature Kentucky drawl.
"I'm always early," I'd replied, smiling, though at the time I'd only had two kids. It's a whole different ball game with four.
Paige was my guiding light in many ways. She was that slightly older mom who knew the ropes and could answer all my questions. She would nudge me, with a conspiratorial wink, to grab the best seat for preschool graduation. Her laidback outlook helped with my own neuroticism; she was always telling me not to stress about kindergarten admissions because "it will work out just fine!" and that I didn't have to worry about things like which kids' acting course to sign up for.
"Oh, we don't do any after school classes," she'd tell me as we walked upstairs to pick up the kids. "They can just play with each other. That's enough for us!"  (That was an option?! In New York City, after school classes seemed mandatory.)
She was the only mom I knew who was openly, madly in love with her husband; always talking about how handsome he was, how she would "ditch the kids to meet him at the Surrey Hotel for a drink any time he wanted."
Life with Paige felt like a party all the time. In fact, she referred to her family as The Hardy Party. That's how she signed their holiday cards and gift cards on the stash of random jello molds and notepads she kept in a closet to dole out as hostess gifts.
One morning, in October 2012, she emailed to ask if I could pick up her daughter at school. Paige said she'd had a hard time breathing on the way home from the grocery store, so was getting some tests done at the hospital. The doctors admitted Paige and, man, was she irate that she had to be kept overnight and miss two school curriculum nights. She wanted to go home to get the milk in the fridge.
I don't remember the moment when I heard; the news came in dribs and drabs as her testing intensified. I only remember keeping her daughter with us frequently during those first few weeks, and hiding my tears as we baked chocolate chip cookies together.
Paige fought ovarian cancer like the beauty queen she was: smiling, charming, determined, flirtatious. "Honey, I can't have cancer. I have five kids," she'd told her oncologist. Five kids, ages 1.5 to 8.5. She was 42.
She kept it at bay for more than a year, surrounded by a large group of friends who wore leopard print on "Chemo Tuesdays." For several years after her treatment, it looked like she had beaten the disease. Until it came back, so mightily and suddenly, that she barely had time to say goodbye.
I was in Los Angeles when I found out. June in L.A.is surprisingly depressing. The marine layer rolls in and blankets the city is what is colloquially known as "June Gloom." Gray. Chilly. Ominous.
I spent that day crying on the phone with our tight-knit "Group 6 breakfast club," that had spent years together supporting Paige. I walked down the rocky beach in Malibu, the surf crashing into my bare legs, the sky bleak.
Paige always believed the time 11:11 was when the angels called her name. Her memorial service was held at 11:11 am, and I think of her whenever I happen to catch that exact hour.
Recently I had a session with a medium named Vickie Emanuele, who I'd met when we were unexpectedly seated next to each other at a dinner. I'd been floored by how much she — a self-professed reluctant medium who was ostracized by her family as a young girl due to  her unique gifts — could sense about me, my family, my friends. I hadn't believed in any of it until then.
Coincidentally, it happened while I was back in L.A. on vacation, smack in the middle of June Gloom, exactly three years after Paige died. On Facetime with Vickie, I asked her about my best friend, Stacey, who had died on 9/11. I asked her about my stepbrother, Adam. Then I asked about Paige.
Her entire demeanor suddenly changed. This Californian with the flowing, long blonde hair and floral hippie dress adorned by cascading beaded necklaces took on Paige's Kentucky accent and said in her exact voice, "Well, she is just thrilled that you thought about her!" She said Paige was watching over a lot of kids ("did she have kids?"), that she was surrounded by loved ones, that she was at peace. Happy. Not to worry. She was "just so touched that I was keeping her in my thoughts."
"She wants you to be happy, to celebrate," Vickie told me. "She's saying 'cheers!' She wants you to party. I keep hearing her say, 'Party Hard. Party hardy. Party hardy?'"
Goosebumps.
"The Hardy Party," I whispered, stunned.
I mean, really. There's no way she could have known.
I will never stop missing Paige, thinking of her at 11:11 am, when I climb the steps at preschool, when I need her expert advice. But at least now I feel massively comforted that she is watching over us all, and especially her children. That she is happy.
And for me, that has made this year's feeling of June Gloom dissipate into the ocean, her ray of sunshine breaking through the clouds and warming my heart, just as she did on earth.
Zibby Owens is a writer and the creator/host of Webby-nominated podcast, "Moms Don't Have Time to Read Books" and "Kids Do Have Time to Read Books." She currently lives in New York with her husband, Kyle Owens, and four children. Follow her on Instagram.