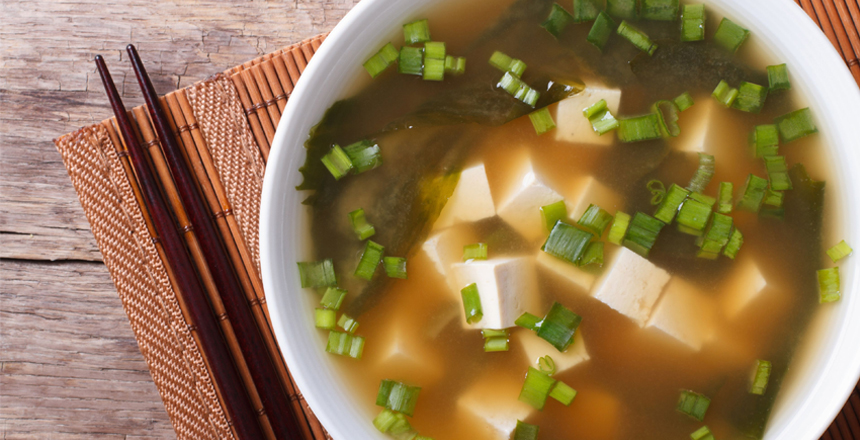 The day after I had my daughter, the first dinner appeared.
My mother's friend Emily, a wonderful cook who had spent a year feeding scientists in Antarctica, came in with a little pot of soup. She had given birth to her first child months earlier, and my husband had been practicing on her son Oscar—changing diapers, holding him, smelling his head. Emily brought a creamy lentil dal with baby spinach stirred in, a little pot of rice, and a stack of chocolate chip cookies for dessert.
Related
It went on from there. Lasagna, chicken potpie—we didn't cook for weeks. And since then, when there's a birth, a death, or anything big in between, I bring dinner.
It can be easy to talk yourself out of bringing dinner. Particularly when there's a birth, death, or illness, walking into someone else's experience can feel awkward. We want to give space. The thought of walking in on someone who's not a close friend when she's postpartum and in pajamas, trying to work out the whole breastfeeding thing, can feel just plain wrong. But on the whole, we usually think people want more space than they actually do. You don't have to visit, or to fill the house with conversation. You only have to bring dinner. The presence of that little box, the pot, the food into which you put care—it will remind them they should eat, and it will make them feel taken care of when they need it most.
People need to be fed when they are soft and open, freaked out or grieving. When the only way they'll eat is if someone puts something in front of them. And at the same time, we have to feel brave enough to tread around their vulnerability, to tiptoe up their front porch steps and tap gently on the window, use our intuition to gauge whether we should open the door and wrap them in our arms before we go, or just leave dinner with a wave through the window. We have to be vulnerable ourselves, willing to take a risk, to do the wrong thing, to make a meal they don't love, to show up at the wrong time. We can even help them if they ask for it. It requires a softening on both sides, and it takes practice. When we bring dinner, we say: I'm your community. I'm here for you. Eat.
When someone is grieving, I always bring food and I always feel like I'm fumbling, trying to do the right thing. This is despite the fact that in the mercifully few times I've been the one who has lost someone I love, I've just been thankful for any gesture from anyone. But it's so hard to know what to do when someone is grieving, because we can't do the thing we wish we could, that is, bring back the one they love.
Miso soup is what I can give. The fermented saltiness of miso provides a deep briny comfort that I can only describe as both the taking in and replenishing of tears. Even a few sips of good miso help to focus and soothe, and the simple vegetables go a long way when it comes to providing fuel for whatever is ahead. And at least in that most basic way, we can bring a warm pot of just a little bit of what they've lost.
Miso Soup
SERVES 4 TO 6
One 6-inch length of kombu or wakame seaweed
6 cups water
1 tablespoon olive oil
1 cup thinly sliced onion (about 1 small onion)
1 cup diced carrots (2 to 3 carrots)
1 teaspoon grated fresh ginger
1 cup thinly sliced purple cabbage
4 curly kale leaves, de-stemmed and torn into bite-sized pieces
1 pound tofu, cut into ½-inch cubes
¼ cup miso paste (brown, red, white, or a combination)
1 tablespoon tamari or soy sauce, or more to taste
¼ cup finely chopped scallions (white and green parts), for serving
1. Soak the kombu or wakame in 2 cups of the water. Heat the olive oil in a large, heavy-bottomed pot over medium heat. Add the onion and cook, stirring often, until soft, about 3 minutes. Add the carrots, ginger, and cabbage and continue to cook, stirring often, until the vegetables are tender, another 5 to 6 minutes.
2. Remove the kombu from the water, set aside, and add the water to the pot along with the remaining 4 cups water. Bring to a boil, reduce the heat to medium low, add the kale and tofu, and cover the pot. Cook until the kale is tender and bright green, about 5 minutes. Scoop out about a cup of the broth into a small bowl. Add the miso to the small bowl and stir until you have a thick sauce. Pour the miso mixture back in the pot. Roughly chop the reserved kombu and add that to the pot as well. Add the tamari, taste, and adjust as necessary. Top with scallions just before serving.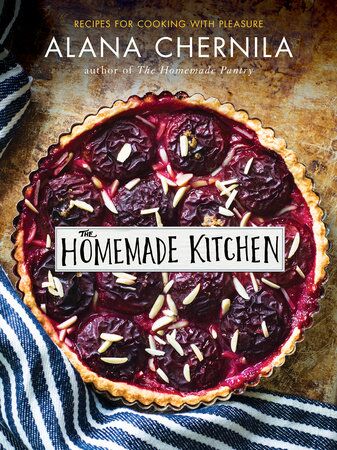 Alana Chernila writes, cooks, sells fresh vegetables, teaches cooking and cheesemaking, and blogs at EatingFromTheGroundUp.com. She's been a featured contributor for numerous publications and websites, including Martha Stewart Living, Taproot, Tastebook.com, Food52.com, and Gilttaste.com. She is the author of two books, The Homemade Pantry: 101 Foods You Can Stop Buying and Start Making

, and The Homemade Kitchen: Recipes for Cooking with Pleasure

. She lives with her husband and daughters in western Massachusetts.  
Recipes reprinted from Homemade Kitchen. Copyright ©2015 by Alana Chernila. Purple cabbage miso soup photograph by Jennifer May. Published by Clarkson Potter/Publishers, an imprint of Penguin Random House LLC.