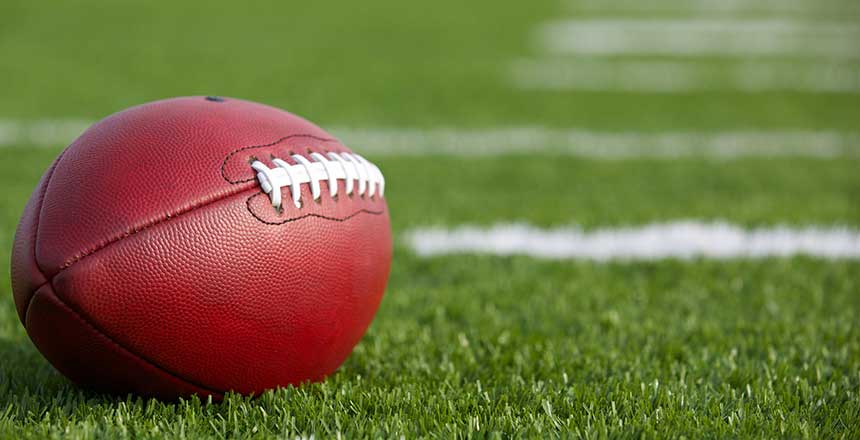 On the first Father's Day after my dad's death, I wandered around New York City like, well, a fatherless child. I quite literally did not know what to do with myself.
I found consolation in retail therapy, but new wedges couldn't take the place of a backyard barbecue or of watching someone you love open a Hallmark card that would inevitably be displayed with pride. Since then, I've tried to plan travel around both Father's Day and my dad's December birthday. It's my way of doing something I love on days that still sting.
Feeling lost on seemingly important dates makes sense; they're calendar reminders, directly connected to a life that is lost. But other, less obvious days can also trigger grief. Super Bowl Sunday is one of those days.
Related
The last conversation my dad and I had, over the phone, the night before he died was about, among other things, sports. Specifically, we spoke about the NFL's 132-day lockout, which had ended that day. Football is my least favorite of the major professional sports, the one I have fewest opinions on, so there was a lot of "you're totally right, dad" talk and overall agreement with his gripes about greedy players. I didn't rush him or interrupt him or tell him I didn't care about football; he did care and, sick or not, he deserved my attention.
Days after his death, my mom suggested that my siblings and cousins on my dad's side find a way to stay in touch. The idea turned into a Fantasy Football league, which I reluctantly joined. Again, I don't (really) follow the sport, nor do I love spending time managing a roster of players whose names I barely know. But I did it — yes, to stay in touch with my cousins and brothers — but also because it reminded me of my last conversation with my father.
I'm not sure if that's why, six months after my father's death, I couldn't leave my home to go to a Super Bowl party. I'm not sure if that final conversation was still with me, or if it was the memories of Super Bowl parties my parents had thrown over the years, or if the very sad notion of a huge Hickory Farm spread going uneaten by one devoted football fan was holding me back. All I knew was that I didn't want to watch the game, or hear about it and discuss it. If I couldn't talk to my dad about the game, why bother watching? 
We don't all get to choose every detail of the moments that will be embedded in our memory. Football is one that chose me. The Super Bowl is a date I've come to anticipate with a mix of intrigue and dread.
It's been more than three years now — that's three Super Bowls and fantasy football seasons  — since my dad died. I'll go to a Super Bowl party this Sunday; I'll watch this game — for Tom Brady, Marshawn Lynch, the commercials, Katy Perry. But I'll also be more than a little relieved on Monday that football season is over.
Cindy Augustine has written for Modern Loss on the topic of bad news and about the TV show "Resurrection."  She writes frequently about food, beauty, travel and other happy subjects. She lives and works in New York City. Follow her on Twitter and see her pictures on Instagram.