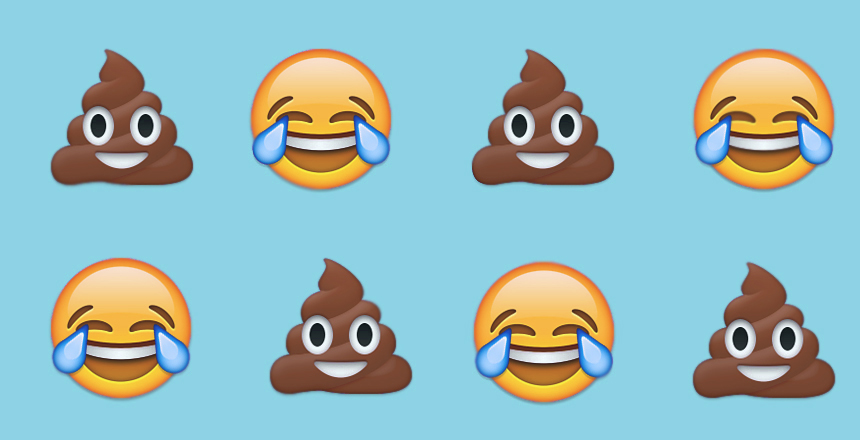 The glue in my family has always been laughter. Sure, there were big, cursing fights over the fine details of closing a peanut butter lid or the necessity of fabric softener, but these spats were well balanced with fart jokes and Monty Python references. Ask any of our closest friends and they will tell you how much the Frith family likes to gift one another with fake turds in satin-lined boxes and chuckle at all things scatological.
Related
 When my father died last year, after three really un-comical years of watching his health deteriorate, I worried that our family had lost a great deal of its "funny." I wondered how, after witnessing the gruesome truths of a failing human body and the departure of personal dignities we take for granted, we would come out laughing.
I worried that my mother's inherent positivity and love of cracking gags was being surrendered. I selfishly feared that I was undergoing a radical personality transformation that would render me incapable of relishing in all things silly and absurd. Would I still want to do improv comedy? Would this dark grief-cloud scare my friends away? Who would I become in my most intimate relationships?
My quick-witted British father, who raised me to call farts "poo-bubbles," was gone. The man my brother and I called, just to talk jibberish with, would never answer the phone again. There would be an empty seat at the head of the table and no adorable English accent saying, "I'll have the lot!" à la Terry Jones before every meal.
I had come up with a million and one ideas of what losing my Dad would be like, but what I hadn't imagined was that I would come to love the inner transformation I had been afraid of.
Losing someone we love often means we have permission to slough off the crap that doesn't matter, all of the petty behaviors and surface noise that no longer serve us. What matters is that we love people and people love us and that one day we will lose people we love and we will have to choose how we want to keep living.
Excuse the banality of this statement, but I've been able to tap into a deeper sense of self in these last 14 months. I observe so much more these days because I've managed to finally flush a bunch of unnecessary shit (how apt) down the toilet. And being an astute observer is a highly effective way to uncover what's funny in the world.
Not long after my father passed, I travelled from New York to my aunt and uncle's house in the suburbs of Boston, where my mom was reuniting with her two brothers. In true Frith-family style, she had packed a trusty fake poop and planted it on the floor in the downstairs bathroom that everyone was using.
As soon as she set it down, my mom pulled me aside in fits of giggles, barely able to get out the whispered confession of what she'd just done. I have yet to meet someone with laughter as contagious as my mother's. There is so much vitality present, which was a welcome and appealing shift from the recent onslaught of illness and death. Within 30 seconds of her telling me, we both had tears rolling down our wine-flushed cheeks and my mother aggressively crossed her legs, indicating that her bladder was receiving a dangerous amount of pressure from the over-activity of her abdominals. I laughed harder.
Her familiar prank came as such a relief. It was the green light that I needed. We had come together to celebrate life that weekend, and my mother reminded me that it was the best choice we had.
Jessica is a certified life coach and personal trainer based in New York City, a city she thrives in thanks to regular bouts of shared laughter and play. You can find her at youaretectonic.com.