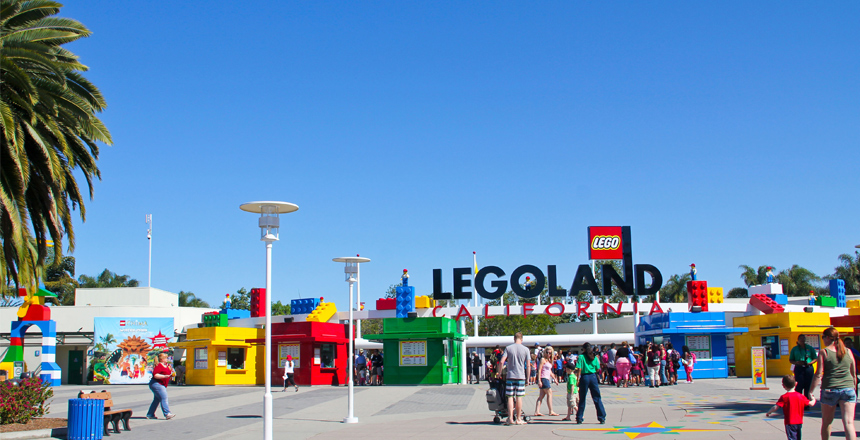 Two years ago, my mother lay dying. Still reeling from the death of my husband Jeffrey five weeks earlier, I did the only thing I could think of. I took my kids to Legoland.
My mother had been in steady decline with vascular dementia for two years, and had a pattern of getting sick and rebounding days later. The morning my kids and I were supposed to leave for a planned trip to San Diego, I got a text from my sister Laura. Mom was experiencing symptoms of a lung infection. Laura and my other sister Alicia urged me to go ahead with our planned trip, as Mom would probably be fine in a day or two. I let Celeste and Revelin know their grandmother wasn't feeling well, but they'd heard that many times before. None of us were that worried. My mom would have wanted us to go have fun.
Related
Jeffrey's high school friend had offered us a place to stay in San Diego and I jumped at the chance to get away from our too-quiet house and soak up some sunshine. Over the next couple of days Chris and his partner Topher fed us and pampered us, and I was starting to feel better than I had in weeks. The kids were smiling and having a great time.
Then I got a series of phone calls while waiting in line at SeaWorld. Mom was refusing food. She was sleeping all the time and was mostly unresponsive. The hospice doctor who thought she would rebound was surprised by her sudden decline. That night after the kids were asleep Chris and Topher lent me sympathetic ears and advice. Chris offered to drive us home, or to put us on a plane and drive our car home for us.
In the end, with the blessing of my siblings and my dad, I chose Legoland.
I hope Celeste and Rev didn't see the distress in my face as I excused myself repeatedly to take call after painful call. God bless Chris, who not only bought our tickets but also filled the kids with treats and whisked them onto rides while I spoke to my mom for the last time. I told her we would all take care of each other, and that we'd take care of dad. I told her I loved her, and I was sorry she had been in such pain, and I hoped she was ready to let go of that pain.
Later that afternoon I spent way too much money on souvenirs and toys for the kids. They told stories about Jeffrey's love of Lego, and peppered me with questions about the time he and I had come there with Celeste when she was a toddler. The whole time I was mindful of the fact that Celeste's 12th birthday, her first without her dad, was just two days away. Part of me prayed that my mom wouldn't die on her granddaughter's birthday. The other part of me hoped she would let go as soon as possible so she wouldn't be in pain anymore.
While we traveled back home, my amazing sisters and best friend Cindy decorated our house and prepared for Celeste's birthday party. The afternoon of her birthday I kept a promise Jeffrey and I had made months before and took her to get her ears pierced. While that was happening I got a text from Laura: "Give me a call when you're able to talk – away from the kids" and I knew Mom was gone. She passed away peacefully, holding my dad's hand.
We all agreed there was nothing to be gained by telling the kids their grandmother had died that day. So we had the party as planned, and Celeste was thrilled. She and Revelin spoke excitedly about their trip to Legoland, and as they happily showed off their souvenirs, I knew I'd made the right choice. I broke the news to them the next morning over donuts—the only thing I could think of that might soften the blow somehow. They were not surprised, and rather full of sympathy for me. "I'm sorry your Mama died," Celeste said, as she kissed me on the cheek.
I look at pictures from our Legoland trip now and I'm surprised to see myself actually smiling between my kids, who were clearly enjoying themselves, and who still talk about the trip all the time. I know that's what my mom would have wanted —for us to have fun and forget our troubles for a while. And we did.
Carole McManus is a technology and marketing consultant who has blogged for Yahoo! and the Cisco Learning Network. She is currently blogging about the strange and surprising things that grief is teaching her.