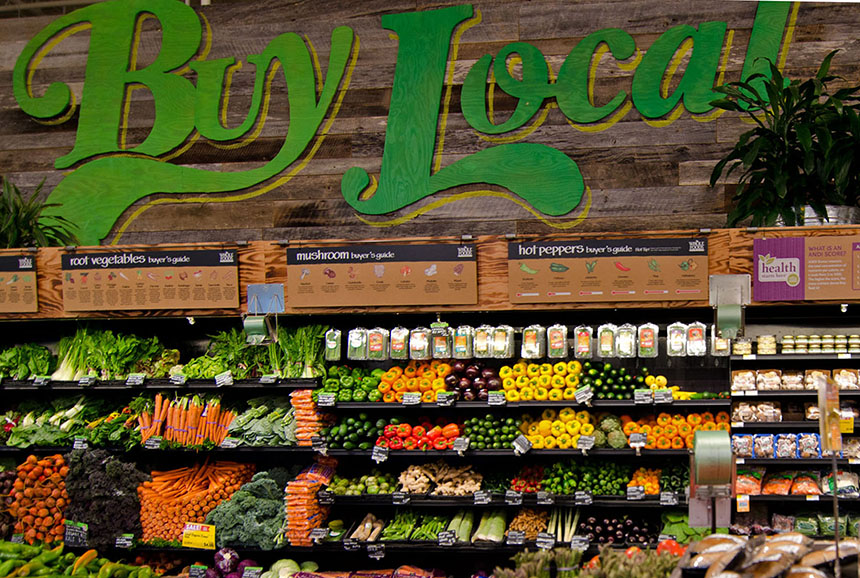 September 5-11, 2016 is National Suicide Prevention Week. Learn more here. 
A few weeks after my father's funeral, after the shiva was over and the gifted meals had run out, I returned to Whole Foods in Marietta, Georgia, the place I had first learned of my father's death. My brother was the one who told me, he had called as I shopped in the produce section.
"Daddy is dead. He killed himself."
Despite the profound shock, sorrow and grief during those early days after my father's death, I thought I was ready to resume the normal tasks of shopping, and cooking for my family. While the aisles of Whole Foods were once a playground — I'm a total foodie — I hadn't cooked in weeks. Even in my grief, I desperately wanted to reclaim that part of myself.
But as I pulled into the Whole Foods parking lot, my breath grew shallow and my heart began to race. It's normal, I'll be fine once I get into the store and busy myself with my list, I told myself as I sat in my parked car staring at the storefront, and finally willed myself to get out.
READ: Sharing My Boyfriend's Songs After His Suicide
Approaching the entrance, my legs felt impossibly heavy, as my body begged me to retreat. I was determined to beat grief at it's own game. When I stepped inside, though, so too did the traumatic imprint of my father's suicide.
Traumatic loss, it turns out, does not just shatter the heart and the spirit. The body takes it all in and carries with it the primal and deeply palpable pain. And when the muscle memory of trauma makes itself known, it is not simple to assuage.
I moved past the entryway and my body tensed up, my eyes flooded with tears. It felt as if I had just learned of my father's death. Just get what you need and get out, I told myself.
But instead, I ran back to my car, tears pouring down my face. Turns out, I wasn't ready to go back to the store where the ground underneath my feet shifted.
Over time, support groups helped me to understand that my feelings were a normal response to a suicide loss. And being able to identify the traumatic imprint at the core of my responses, made me feel less out of control. But my body continued to go into fight-or-flight mode each time I'd return — because I eventually did — to that Whole Foods: I'd vacillate between flashbacks from that horrific day and trying to remain focused on the present as I'd attend to my tasks within the store. I'd will myself through every aisle, especially when navigating through the produce section. What choice did I have? This was where I shopped.
READ: Sixteen Years After My Brother's Suicide, Keeping His Memory Alive Finally Feels Less a Burden and More a Privilege 
I have learned that when those physical remembrances come roaring to the surface, I can only answer my body's traumatic response with a quiet mantra of reminders:
You are safe.
It is not happening again.
You can do this.
Just breathe.
Repeat…
Most of the time, I even believe it.
This past summer, we moved to Colorado, which meant I'd no longer have to fill up my grocery cart and make it to the checkout counter in that same store. I don't have to be there ever again. Now, I can gather staples and ingredients without my heart racing — what a relief. I carry my father's suicide with me in many other ways. But in this one part of my world, my body no longer fights me.
Deborah Greene lives in Superior, Colorado w/her husband & three daughters. She lost her father, Lowell Jay Herman, to suicide on April 20, 2015. She blogs about her journey at reflectingoutloud.net