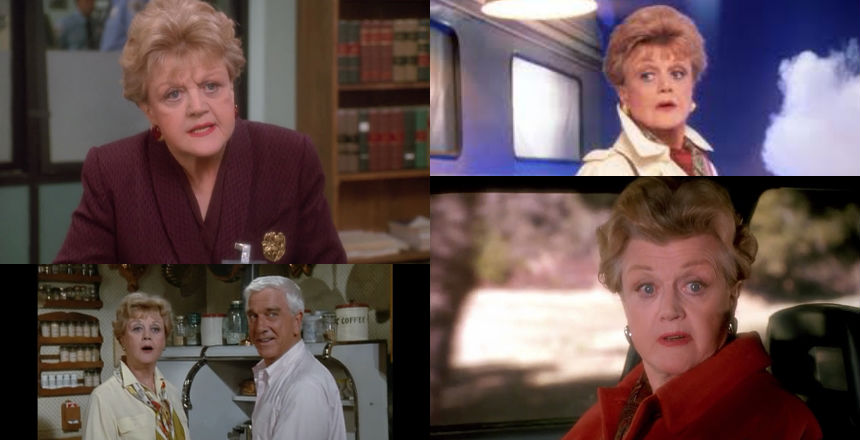 When I want life advice from my grandmother — my "Grandmama" —  I can't call her. She died when I was 14. So I found a surrogate: Jessica Fletcher, the heroine of long-running 1980s and 1990s TV mystery drama "Murder, She Wrote."
Both Jessica Fletcher and my grandmother — the last of my grandparents to die — had still-blonde-at-her-age hair, crisp suits and just-ironed blouses, and a practical optimism borne from decades of teaching high school.
Related
My grandmother was the last of her kind. A Southern woman from North Carolina, neither magnolia nor steel. Neither belle nor debutante. Instead, she was the first woman in her family to go to college, and the first to get a master's degree. Like Jessica, she always had a book in her handbag, although she called it her "pocketbook."
Everything I know about how to be a Southern woman I know from her, from the decade and a half that our lives overlapped. I cross my legs at the ankles instead of the knees, call (or, these days, text) on anniversaries, and know there's no such thing as unsweetened iced tea. The non-Southern parts, though, I've had to make up with Jessica.
In one episode, Jessica elegantly, but authoritatively, shuts down a sexist male police officer for assuming she takes milk and sugar in her coffee. She does it so politely that said cop doesn't notice. But he's first in line to apologize half an hour later when she solves the case he couldn't crack. Jessica is no pushover, but she also doesn't need to raise her voice.
Grandmama was the same way. In her refined style, she made it clear she was to be taken seriously. Everyone was a sir or a ma'am, from a school principal to a cleaning lady, thank you kindly. When she was preparing to head off to the Women's College of North Carolina for college – now the University of North Carolina at Greensboro (UNCG) and my own alma mater – a cousin wrote her a scathing letter professing the higher education of women was anti-Christian and would make her both corrupted and unmarriageable. In response, she wrote a brisk thank-you note, shook off the hurt and kept on keeping on.
Same with Jessica. Those cops who called her a busybody were proven wrong not by snappy comebacks but by the way she eventually uncovered the real killer right there in front of everyone. Grandmama and Jessica still teach me the measure of a woman is in her actions.
On lonely nights shortly after signing up for Netflix in 2009, the kind of night when a girl wishes she could talk to her grandmother, I started ordering random episodes of "Murder, She Wrote." Whether soothing the heartbroken men and women who'd just discovered the dead bodies of their lovers or siblings or friends, or deftly trapping a liar in one of his own fabrications, Jessica always had something to teach me.
Then, for a few months at the end of 2013, Netflix pulled "Murder, She Wrote" from its instant queue due to a dispute with the TV Land network, which was airing reruns of the show. The show returned after a few months and pleading petitions. But during those weeks I was lost without my de facto grandmother. I didn't own a TV, so the best I could do was watch the one measly episode a day posted on TVLand.com. It wasn't enough.
There's nothing wrong with relying on a show to provide a little pick-me-up at day's end. But there is something wrong depending on it so strongly. I blamed Netflix for the void, but it wasn't Reed Hastings' job to help me work through feelings of residual loss.
The truth is, my grandmother is gone. As much comfort as I get from watching the TV equivalent of a slice of pie and cup of tea, it can't replace a living, breathing person. Jessica Fletcher isn't my grandmother; she isn't even a real person. And although those weeks of fruitless browser-refreshing were harsh, it helped to remember I can live on my own, without the invisible hand of a fictional character to guide or guard me.
My Grandmama would tell me that if she were here. A child of the Depression, she'd have also advised: Don't wait for someone else to provide for you; go out there and provide for yourself. So even though Netflix restored my favorite show to all its livestreaming glory, I did what Grandmama (and Jessica Fletcher, too) probably would have done: I bought the DVDs.
Lilit Marcus is the author of Save the Assistants (Hyperion) and writes regularly for The Wall Street Journal, Teen Vogue, and other publications. Follow her on twitter @lilitmarcus.