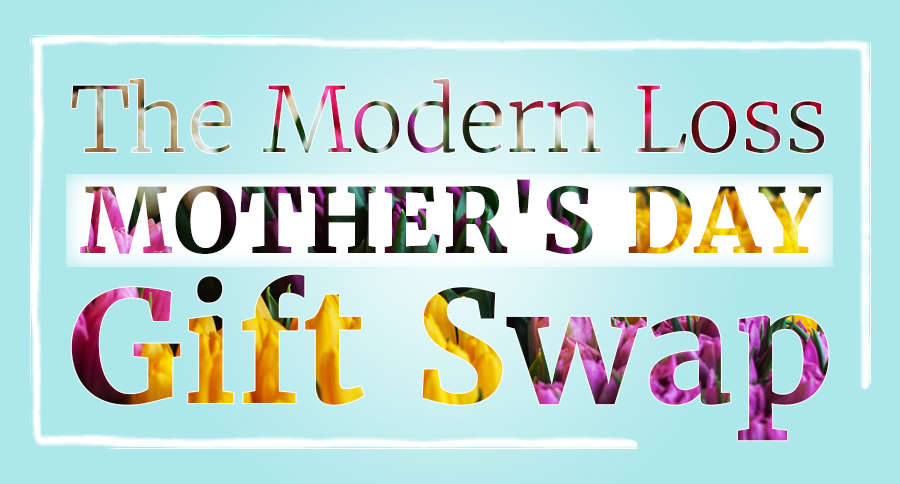 Over here at Modern Loss, we're all about trying to make big ideas a reality. How else do you think we managed to launch this site in spite of getting so much side-eye when we said we were creating a poignant-yet-fun platform for everyone to meet and chat about loss?
So that's why we're doing something new and creative and probably kind of crazy: We're hosting our first (hopefully annual!) Mother's Day gift swap for members of our community for whom this day is a tough one due to a maternal-related loss. Missing a mom? Mother figure? Child? Mother of your kids? We hear you, we know how much it sucks, and we want you to be able to give and get something special from someone else who is, too.
It's as easy as downing a Mother's Day mimosa to participate. Sign up here by Friday, May 5 and we'll match you with a swapee who could also use a little Hallmark holiday TLC.
This is a hugely expanded version of our friend Kate Spencer's project with friends (imitation is the highest form of flattery, right?) Incidentally, she has a book coming out this fall, which you'll probably want to preorder now.
So sign up and make someone happy today. If this goes well, you can bet we'll be doing the same for Father's Day.