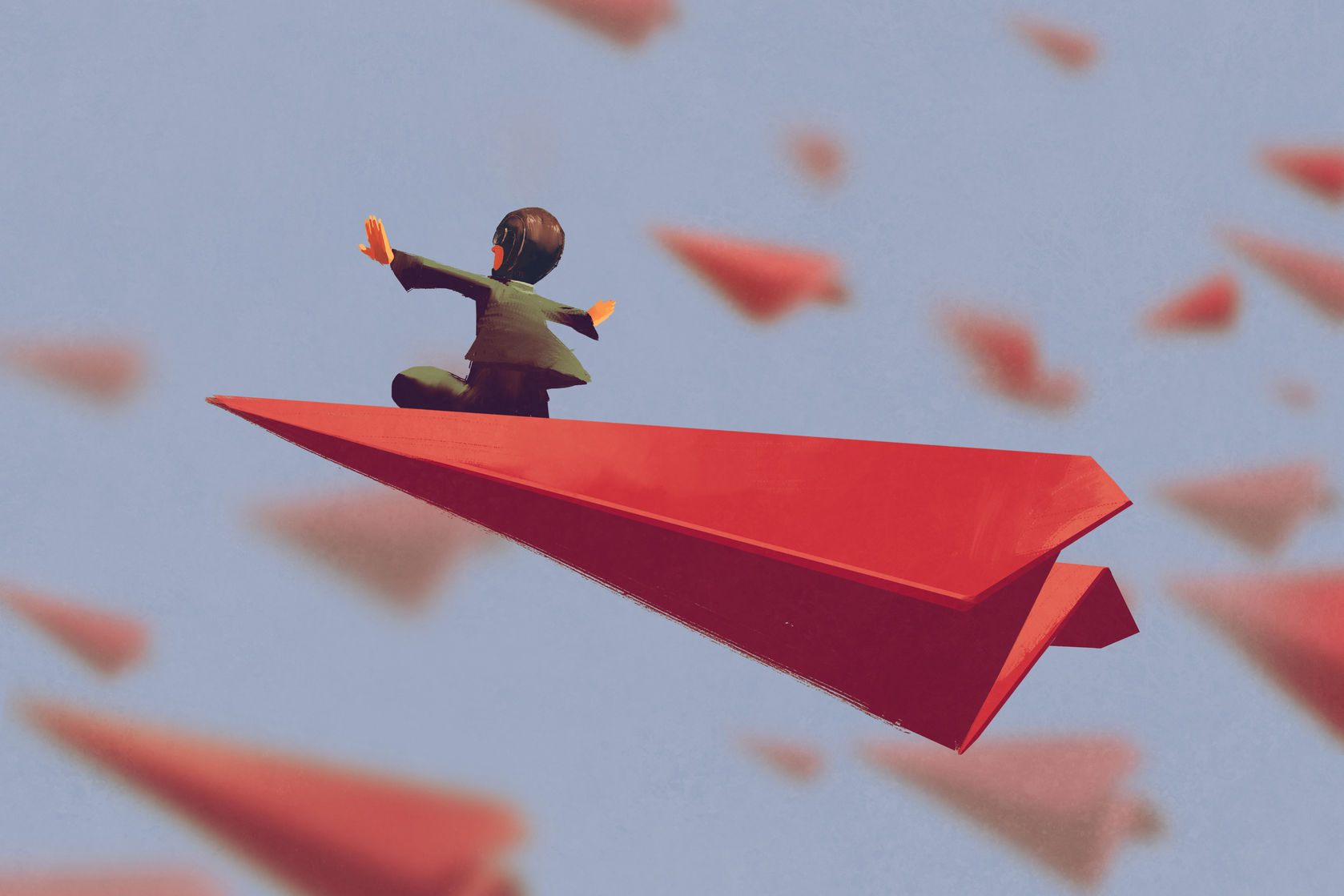 I left my native Canada three years to the day after my father died of a heart attack at the age of 48.
When I first moved to Israel it was convenient — even a small personal victory — that I could evade everything that reminded me of him. It was as if I had unintentionally made grieving easier for myself.
In Hebrew, there's an expression, "What's far from the eye is far from the heart." In other words, if you don't see something, it won't affect you. Is that true when it comes to grief?
The act of emigrating 14 years ago put the landmarks of my memories with Dad at a safe distance, across an ocean and a sea. I left behind my childhood stomping grounds, the places stained with him, his laugh, his jokes and snide remarks. Our country house, for example, is home to my most cherished times with Dad. It was the place we spent weekends skiing, listening to music and exploring the stark beauty of the wilderness north of Montreal. All that remains of the house in my new life is an aerial photo hanging in my bedroom.
Dad's final resting place is thousands of miles away. On the anniversary of his death, I don't have anywhere specific to go. I don't have a place to tie to his perplexing, unjust death.
Instead, I find other ways to talk with him and focus on the loss I still feel acutely. I post about him on Facebook and find comfort in messages from around the world. Sometimes, I watch the film I made of family and friends sharing their memories of him. No one knows him here in Israel, so in retrospect, making the video was a smart decision because I don't often see people who can reminisce about him.
Part of grieving from afar is that I can skip Father's Day. Thankfully, the "holiday," which was seemingly invented to drown people like me even deeper in our anguish, does not exist here. I get brief glimpses of the dreaded day on Facebook and in ads targeted to my Gmail. Yet, like father-daughter wedding photos, I can easily shut them out. In Israel, I don't have to face Father's Day on TV, the radio, billboards and everywhere else.
For a while this system seemed to be working well for me. Yet, in recent years, I have started reflecting on my move to Israel. In doing so, I began grappling with the impact it has had on my grieving process; death is, after all, an inextricable part of life.
I didn't immigrate to Israel because my father died. I likely would have moved to Israel anyway, but my move made grieving more complicated.
READ: Missing Dad on Super Bowl Sunday
By being so far away, am I doing Dad an injustice? Am I being let off easily?
As anyone who has grieved knows, you never stop mourning; you learn to live with the loss. So, while on the surface I can evade the pain of Dad's death some of the time (perhaps more than if I'd continued living in my hometown), I am not circumventing it; it just manifests itself in different ways.
In the spring of 2016, for example, the American media was filled with stories of Chicago Cubs fans visiting their relatives' graves to celebrate the team's long-awaited World Series win. I cried for two days because I couldn't stop thinking of Dad, a die-hard Red Sox fan. Twelve years earlier, my brother had called me when the Sox broke their curse. "The world is a different place now," he said, raw emotion patent in his voice despite the static of the overseas line. "I wish Dad would have lived to see this."
A few weeks ago, I was driving to Tel Aviv with my four-year-old son. He sat in his carseat in the back, insisting on listening to my father's Bruce Springsteen's Greatest Hits album over and over and over again. "Number 7! Again! The Boss!" ("Dancing in the Dark," in case you're wondering.)
It reminded me of when I used to drive with Dad at the height of my adolescent angst. My father, not knowing how to broach the dramas of teen girlhood, played the Boss instead. That was our way of communicating. Although back then, the record that was put constantly on replay was No. 1 ("Thunder Road").
Back in Tel Aviv, I honked and cut someone off — road rage I inherited from Dad serves me well on the wild thoroughfares of my adopted country. "Zaidie Steve would love you so much," I said to my son, and proceeded to weather the morning traffic through profuse tears.
The bottom line, I realize, is this: Grief follows us wherever we go. We can package it in different ways but it will always remain.
Melanie Takefman is a writer, activist and communications consultant. She is currently working on a book about women and migration. She's on Twitter @meltakefman.