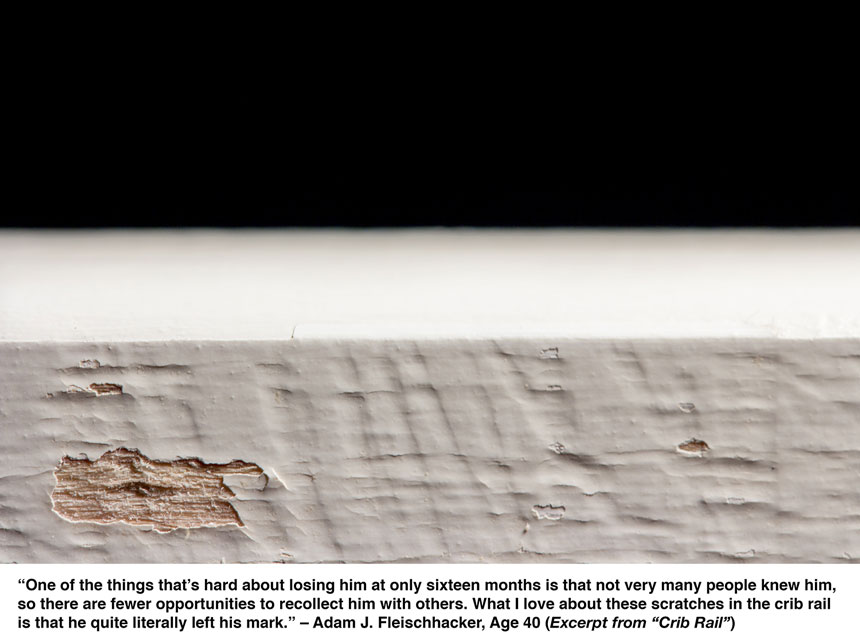 As my friend and I walked along the narrow Lake Erie beach, we noticed that it was made up of an expanse of strange rocks — flat and boxy, with a deep black center ringed with pure white. We had never seen rocks like these before. It felt fitting to stumble upon them while we looked out over the lake and talked about how confusing and surreal her life had been since the sudden death of her 16-month-old son a month and a half before.
Although we had exchanged many emails and a few phone calls since Miles had died, this was the first time we'd seen each other in person. I had never experienced grief of this magnitude, and I knew that there was nothing I could do or say to take away her pain. Still, I wanted to be there for her in any way I could. I live in Toronto, and she was in Cleveland and desperate to get out of her house, even if only for a day. So we met halfway in a random town in western New York, which is how we found ourselves on this particular windswept beach.
She told me that her feelings were all over the place. She had terrible days, and many flashbacks to the trauma of when Miles had collapsed unexpectedly at daycare. But on the beach that day her overall outlook was one of grace and positivity. She was feeling grateful for the time that she had with Miles, and that his short life was filled with love. She knew that her feelings would likely change again, but at the same time, she found herself tremendously confused and guilty for having any positive thoughts at all.
It seemed cruel to me that someone who had just lost a child was being hard on herself about her feelings. I thought that there must be a huge range of ways that people respond to loss. As a photographer and an artist, I tend to go into research mode when I get curious about something, so I started reading a lot about grief and bereavement. My friend called me her grief librarian, as I would read books or find articles and then mail them to her.
In my reading, I stumbled across the metaphor of grief as a landscape in C.S. Lewis' seminal book "A Grief Observed," about the death of his wife, in which he wrote, "Grief is like a long valley, a winding valley where any bend may reveal a totally new landscape." I thought back to the stark landscape of the beach where we had walked, about my friend's fluctuating feelings, and about my inclination to explore how different people react to and learn to live with loss in a culture that often wants to look the other way. Soon after, I started working on my new art project, Grief Landscapes (images from which are below).
Through Grief Landscapes, I'm documenting the unique terrain of people's grief experiences through photography and a collaborative process with the public. First, I invite people to write in response to a series of questions about how they grieved after someone's death. Then I photograph in extreme close-up an object that evokes the memory of the person who died, transforming the object into an abstract landscape inspired by the participant's grief story. I'm using the process to examine a number of questions: What does grief look like? How does it change us? How does one person's landscape differ from someone else's, and how does it change over time?
Photographing these images has been an intense and meaningful experience so far, both personally and artistically. I'm learning so much from reading the submissions, hearing about the range of ways people have experienced grief, about what helps, and what hurts. I'm connecting with dozens of people who are reaching out to share their painful stories as well as happy memories, and who are trusting me to interpret them visually. I'm being challenged in the studio to transform ordinary objects such as cologne bottles, vinyl records, belts, newspapers, and sweet potato casseroles into simulated landscapes that evoke feelings that often can't be put into words.
It sometimes feels like a very intimate and risky exchange to make something based on someone else's grief, but I want to take that chance. I'd rather attempt to connect and engage than turn away. Grief is often described as a journey, but it can be a very isolating one. This project feels like a small way to counter that isolation, to walk metaphorically on that beach next to my friend, looking at strange rocks together.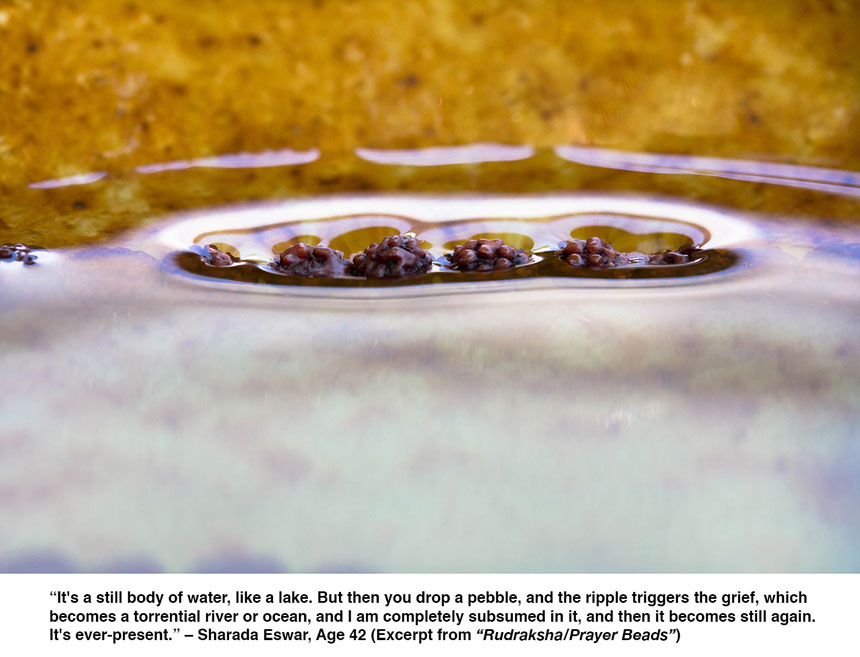 View the project so far and submit your story by going to GriefLandscapes.com.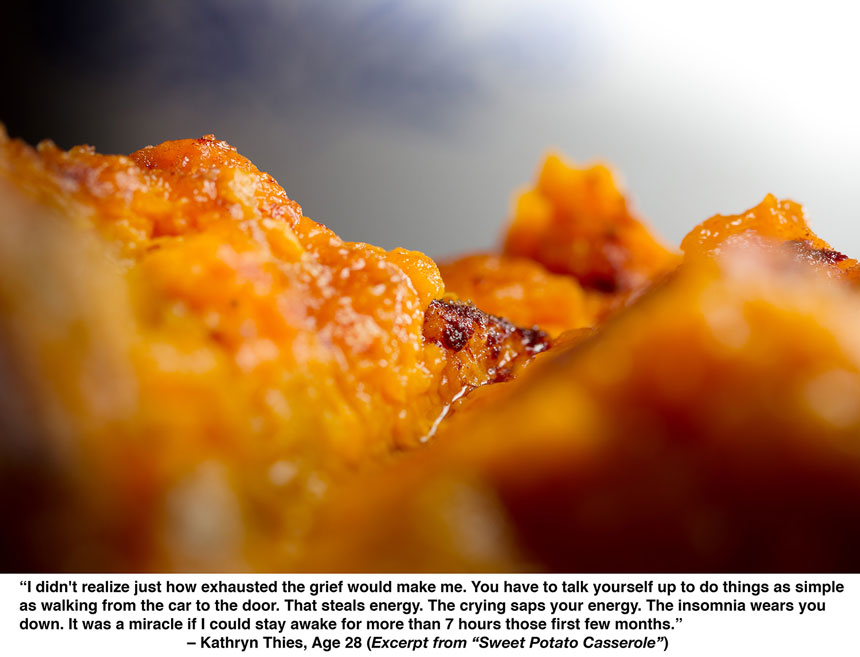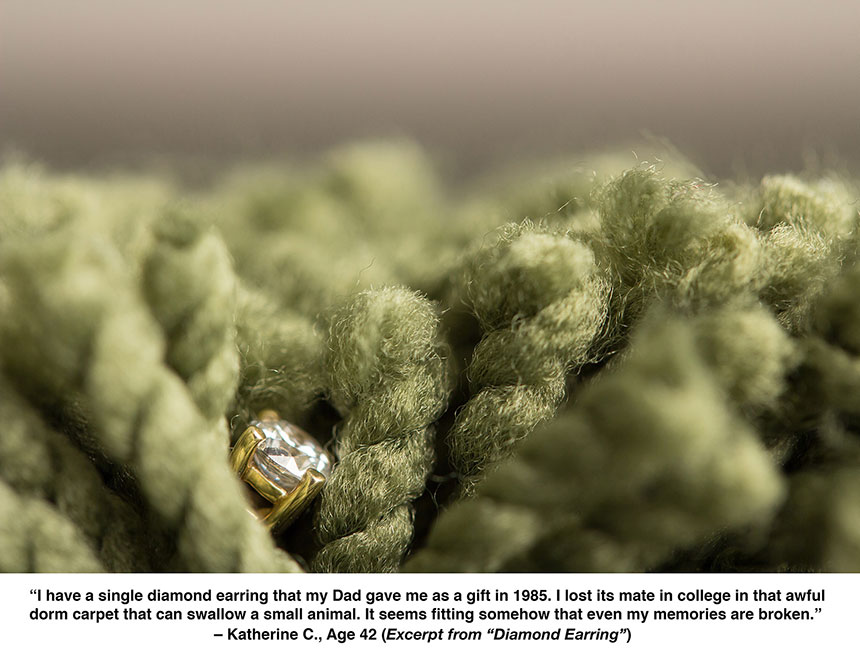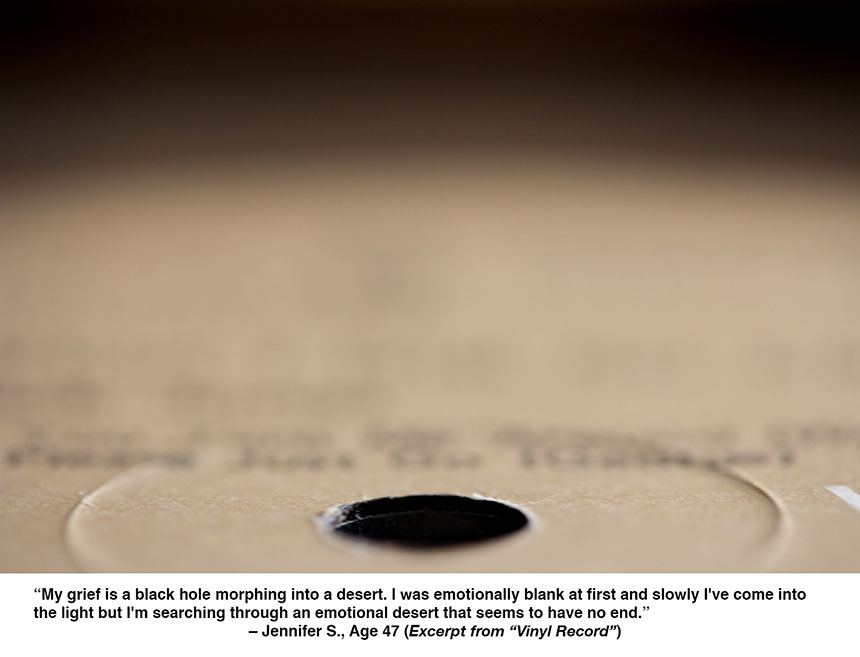 View the project so far and submit your story by going to GriefLandscapes.com.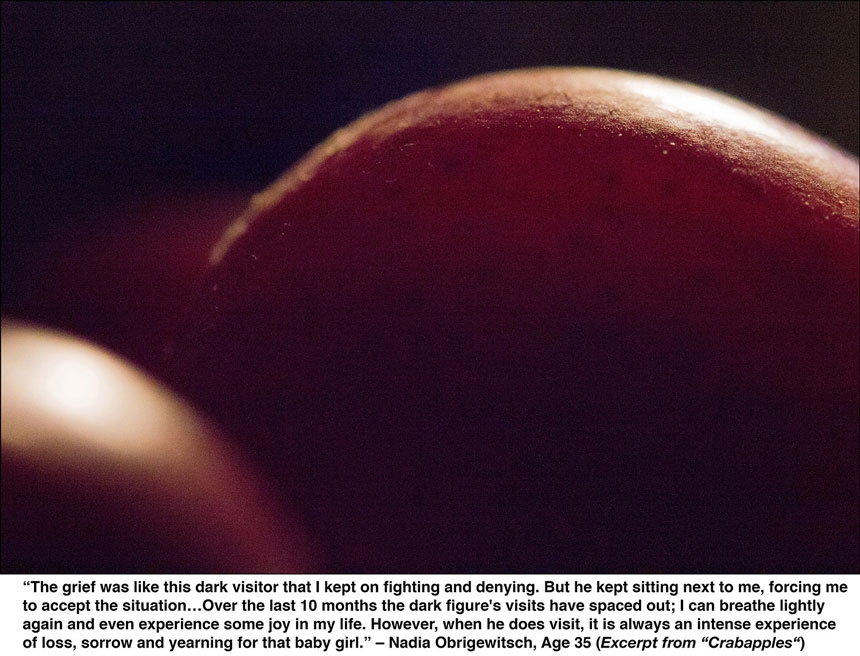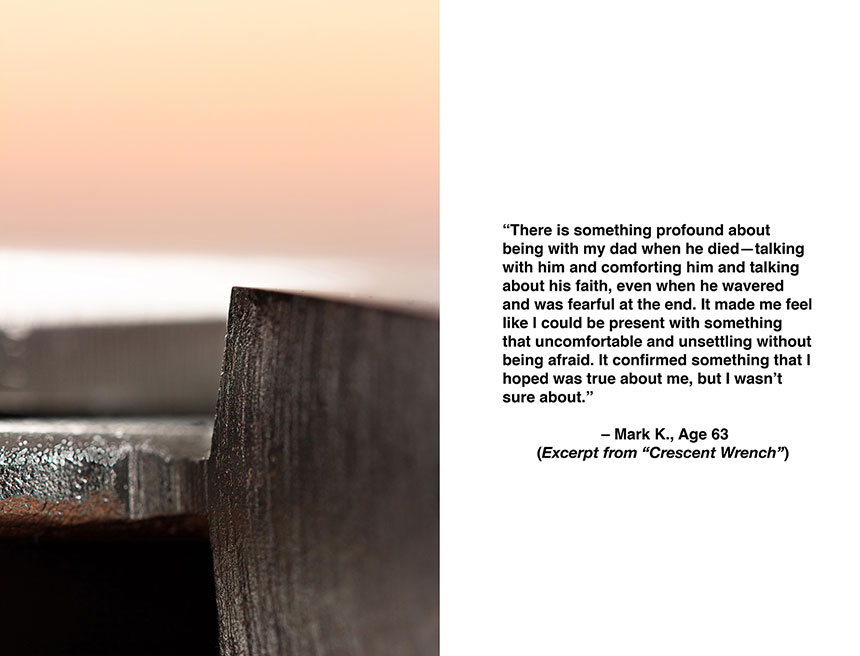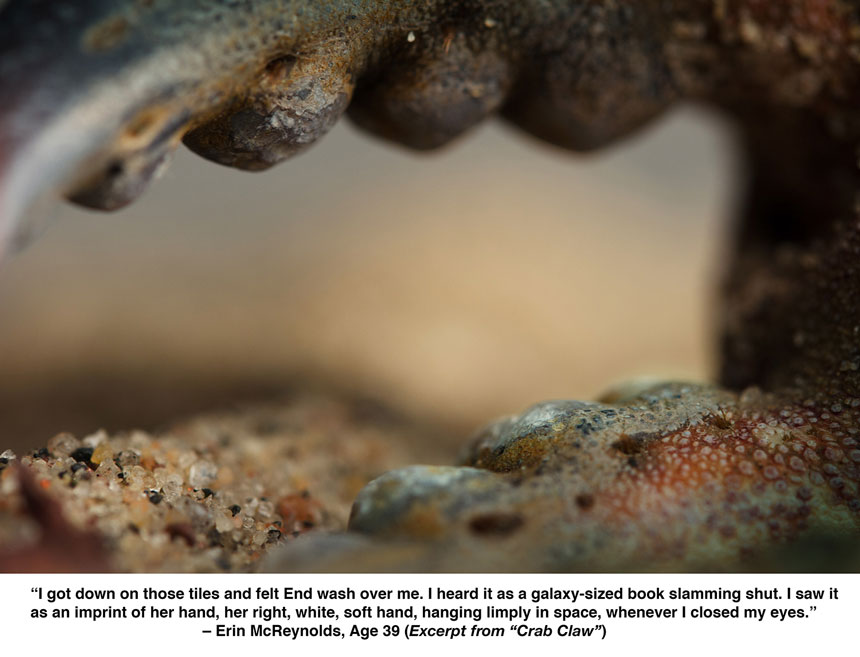 View the project so far and submit your story by going to GriefLandscapes.com.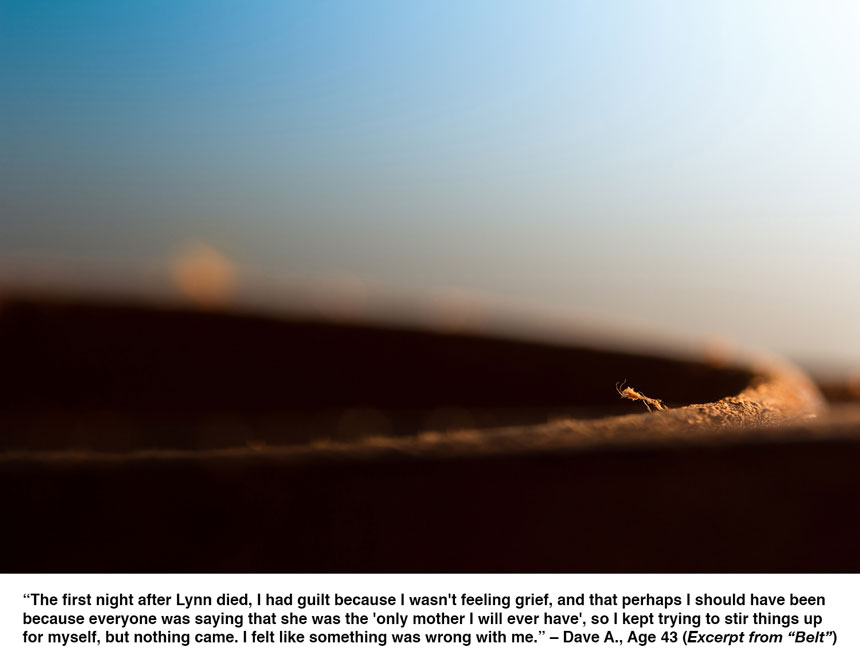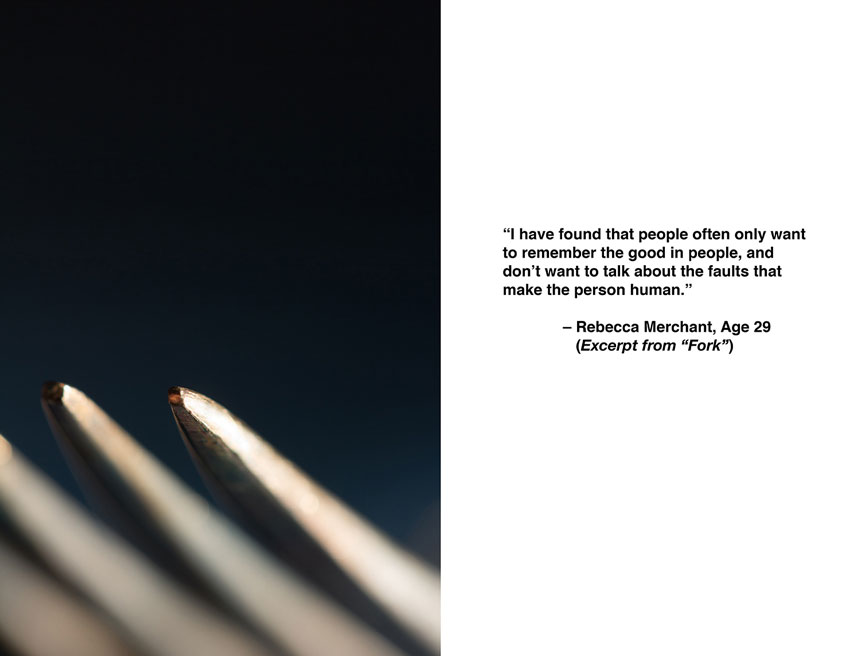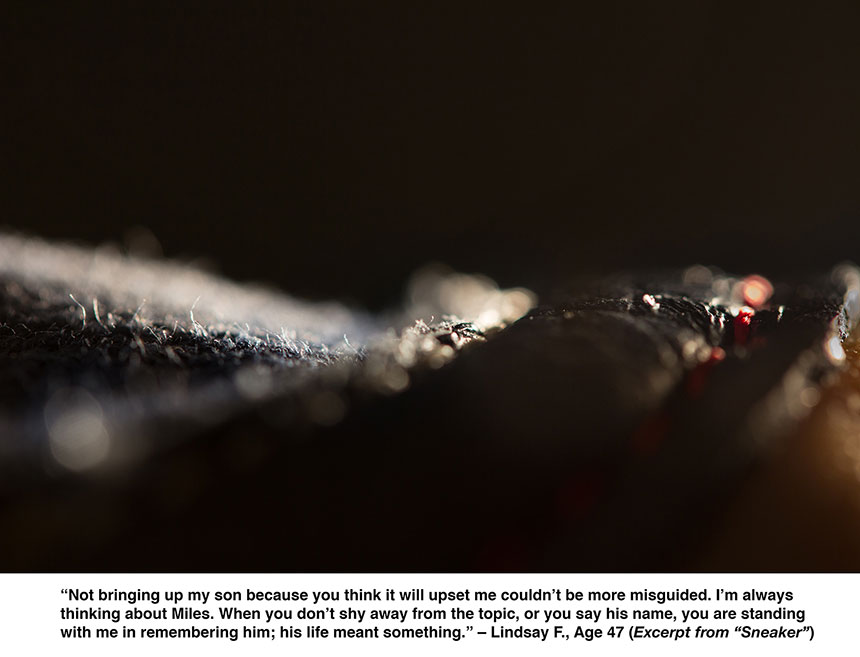 View the project so far and submit your story by going to GriefLandscapes.com.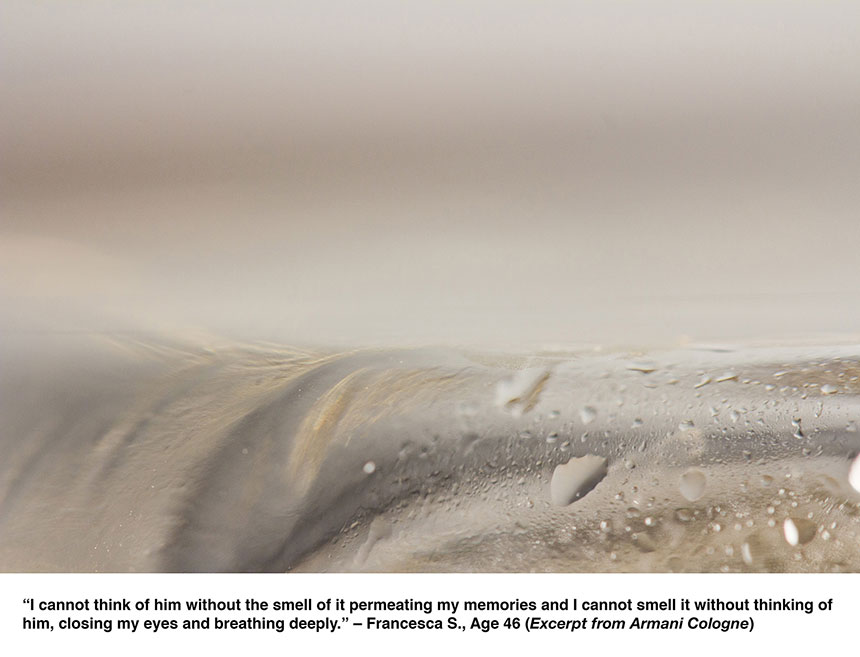 Mindy is a photographer and multidisciplinary artist living in Toronto. For Grief Landscapes, she is actively looking for more submissions from people of all ages and backgrounds, with different relationships to the deceased, different lengths of time since the loss, and a range of grief experiences. People can live anywhere in the world to participate, and contributions may be published anonymously. You can view the project so far and submit your story by going to GriefLandscapes.com. Grief Landscapes is supported by a grant from the Ontario Arts Council.