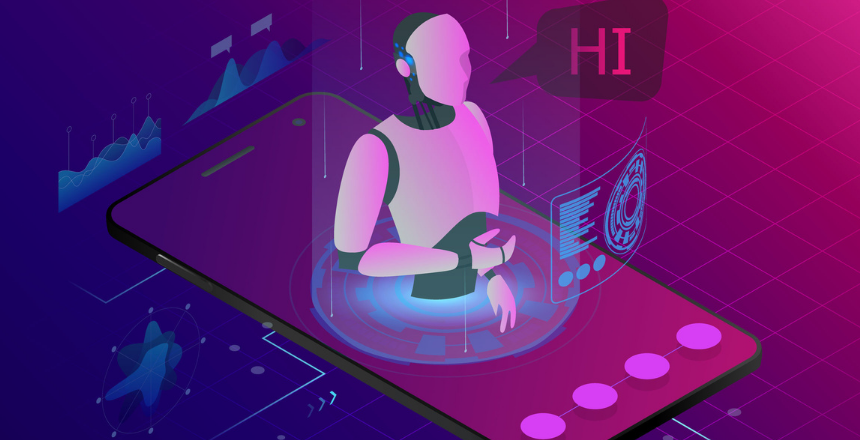 Things they don't cover in the Marriage Handbook: What to do when your wife starts sending messages to her dead best friend.  
A few weeks after Mike died suddenly on a reporting assignment in May 2017, my wife began sending him messages about the news of the world and our lives. A clip from "Sister Act." A Peloton milestone. A news article. Anything that made her think of him, to his memorialized Facebook page it went. 
As a long time technology journalist, you'd think I would have understood it. But I couldn't quite grasp it. Watching the woman I love in so much pain made me feel so powerless. I wanted to do whatever I could to comfort her and help alleviate the grief, yet I found myself thinking: We can't even escape Facebook in the afterlife?! 
Flash forward a few years and I have now seen people speak to the dead via text message, voice mail, Amazon's Alexa and even a humanoid robot. And to my surprise, not even the most out-there technology created to "talk" to those who have died creeps me out.
How did I get here? A whole lot of curiosity about the topic of death and technology. 
Nearly a year and a half ago, prompted by my wife's experiences, years of reader questions about digital legacy and one very smart and pushy video producer, I started working on a Wall Street Journal documentary. 
"E-Ternal: A Tech Quest to 'Live' Forever", which you can watch here, explores how technology can be used to preserve our life stories when we die. 
I started my reporting with a trip to England in 2019 to meet Lucy Watts, a wheelchair bound 28-year-old woman living with a life-limiting illness. Lucy, who didn't think she'd even make it to her 20th birthday, thinks a lot about how she wants to live on digitally after she dies and what she wants to leave behind for those most important to her. 
She taught me a lot about the nitty gritty of digital legacy—how to assign a legacy contact to your Facebook, etc. (You should really do that all now, by the way) Yet I learned the most about this topic not from Lucy or some tech entrepreneur, but from her mother, Kate Watts.
"I can't imagine what life is going to be like once she's gone," Kate told me while we had tea in the kitchen. "Nothing will replace her." 
She told me that she doesn't know if anything Lucy plans to leave for her will make the grieving easier—or harder. 
"I think I'd cope with the written word, but I'm not so sure I could cope with actually a visual picture of her telling me something. I don't think I could cope with that," she said.
That conversation with Kate made me realize that these tech tools are first and foremost about the survivor. They're not about emulating or pretending the person we loved is still here like some creepy "Black Mirror" episode. They're a way to keep connecting, remembering and being reminded of the person, their life and what they meant to us. 
Meeting James Vlahos only confirmed that for me. James, a 50-year old entrepreneur living in Berkeley, Calif., sometimes sits at his computer and talks to his dad—or his "Dadbot." In 2016, he recorded 20 hours of interviews with his father, who had just been diagnosed with terminal lung cancer. He eventually transcribed everything so that it could be a searchable archive. Then he created a computer chatbot that responds to messages with text, audio and photos of his father.  
James now runs a company called HereAfter AI which creates legacy voicebots. He records audio of you telling stories about your life and then turns it into an app that lets you converse with all that via a computer. Currently, it works on the Amazon Echo. Install the app (or Alexa Skill), launch it and instead of hearing Alexa's robotic voice, people hear you.   
As you'll see in the film, it turned out to be a good solution for Lucy and Kate. It was even more meaningful to Lucy that we completed her HereAfter bot during Covid-19, as her mortality has been even more top of mind during this high-risk time. It might have turned out to be a nice solution for my wife and Mike. But there was no predicting that a tree was going to fall on a 36-year old journalist's car.  
That's the thing about death—most of the time, it takes us by surprise. There's no way to fully understand what the void in our lives will feel like when our person is gone. And there's no way to magically wave it away. But sometimes posting a message, sending a text or even talking to a robot can fill just a bit of it.  
Joanna Stern is an award-winning journalist and Emmy-nominated video producer. She is the Wall Street Journal's senior personal technology columnist and executive editor of video. You can follow her on Twitter. 
Watch the documentary here: