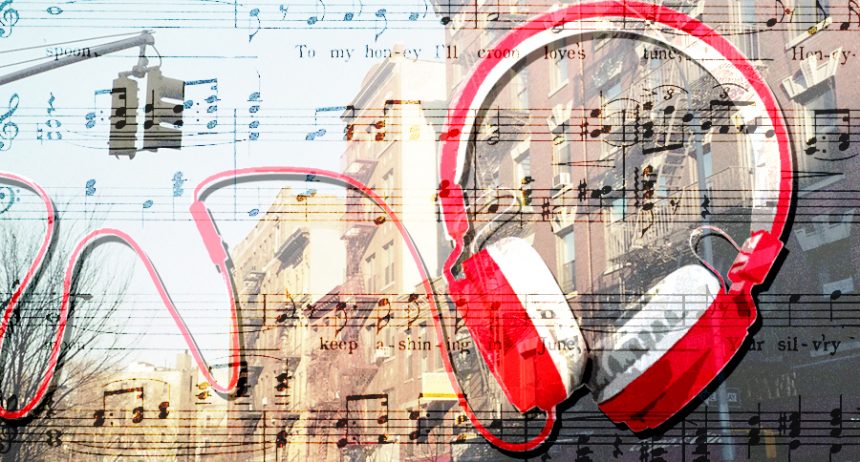 I spent the final months of my grandma's time in hospice care getting through my senior year of college 500 miles away from my family in Ohio. News of her death travelled to me first in a cousin's Facebook status, followed by another post and then a simple text message from my brother that read "Call me." As we spoke over the phone I imagined him, our parents, cousins, aunts and uncles huddled around grandma's bed at the exact moment she had passed, all of them wishing her a last farewell. If I focused too long on this image, I felt all 500 of those miles stretching out between them and me like a long tunnel in a dream, the gaping light at the end pulling farther out of reach. Then came the expected thoughts: Do I go home? Now? Tomorrow? But I knew that even if I sprouted wings and flew to Ohio, or if the supposed 90 percent of my untapped brainpower cracked open and provided me with the ability to teleport, I would still be too late.
READ: Sleeping Through Grandma's Death
Death, even now, feels unreal as both a concept and the definitive stopper to life, and yet it awes me for its power to quiet familial storms and construct communities with an emotional bond stronger than Gorilla Glue. To that end, I'm reminded of the song "Alabanza," a tender moment in the musical In The Heights, Lin-Manuel Miranda's musical about life in Washington Heights, where Usnavi, the show's owner of a bodega in Washington Heights, leads off a eulogy for Claudia, the barrio's much adored abuela. All of the storylines and threads recede into the background for just a moment as: everyone on stage is quiet—then a beat, music, a monologue, and a chorus that builds voice by voice until the entire theatre is flooded with love, grief, pain, and hope. This specific number wouldn't work as a belted solo or an extended monologue; the togetherness is key.
Unfortunately, I couldn't attend the funeral service. I couldn't join my family in creating a community of love surrounding the memory of my grandma. And, in hindsight, the idea of mourning behind my laptop screen felt surreal enough to be rather appropriate as I read every Facebook update in the week between my grandma's death and the burial, and for months afterward. I saw togetherness in photo collages and comments from friends and extended family writing their condolences. Throughout college, I had developed a habit of going almost a month without calling home, but in the week leading up to the funeral, it seemed I would touch base with my mother at least every other day. I feared being away from the family would be seen as a sign that I didn't care. She said the family understood that it was too expensive and the time too short for me to return, that I needed to be at school and finish out my last month. It was, as she put it, okay.
But walking alone to classes, the library or the school newspaper office, I often lost battles in my mind that sent me down a spiral of guilt. If it were one of your other grandparents, it snapped, you would be there. You would run until your leg muscles peeled away from your shins. You would empty your bank account and gather up all of the loose change on campus, in Poughkeepsie, in the entire fucking state of New York, if that's what it took to buy a plane ticket. Of course it's okay to miss out, it said, she's your step-grandmother, not blood. I'm not sure whom or what planted that seed in my head, but in my sadness I feared that perhaps I felt it to be true. My absence from holidays and birthdays and hospice visits and late-night prayers and now this funeral must have been indicative of how I saw myself in this family tree.
At night, I listened to a playlist of songs, mostly from musicals, as an attempt to surround myself with a range of characters also dealing with loss. I returned to tracks from The Last Five Years, Spring Awakening, Les Misérables, and pretty much anything with a melancholic score. This would become standard practice. Not too long after my grandma died, we lost my uncle and I again was unable to go home for the funeral. At my internship, I sat with a hangover in a cubicle, fingertips pressed into my temples as I sobbed along to Fun Home. Less than a year later, my mom alerted the family via group text that she had been diagnosed with breast cancer. Not knowing at the time that thankfully her cancerous tumors would be cut out during surgery and she would be fine after radiation, my mind immediately did gymnastics into a nightmarish future where I would lose her, too. I listened to Hamilton that day at work, and every day after, thinking non-stop about death.
But in the days after my grandma's death, I revisited In The Heights the most. For "Alabanza," yes, and "Everything I Know," too, but also the opening number in which Usnavi introduces Abuela Claudia. "That was Abuela—she's not really my abuela, but she practically raised me, this corner is her escuela." That one couplet supplied a spool of memories from the last nine years of life with my grandma. I unraveled scenes of Christmases spent packed together in the cozy warmth of her home, surrounded by torn wrapping paper; large pots brimming with arroz con salchichas or carne guisada, hearty Puerto Rican dishes of rice and meat that took center stage of any family gathering; a nap in the gentle hold of her love seat after a long day at school; containers of the greenest sofrito stacked in our freezer door; moments so full of love they cauterized any darker thoughts I may have had.
She was and will always be my grandmother, no hyphens or steps about it.
Christopher Gonzalez is a Brooklyn-based writer. His short stories can be found at www.chris-gonzalez.com and you can read about his Hamilton obsession on Twitter @LivesinPages.