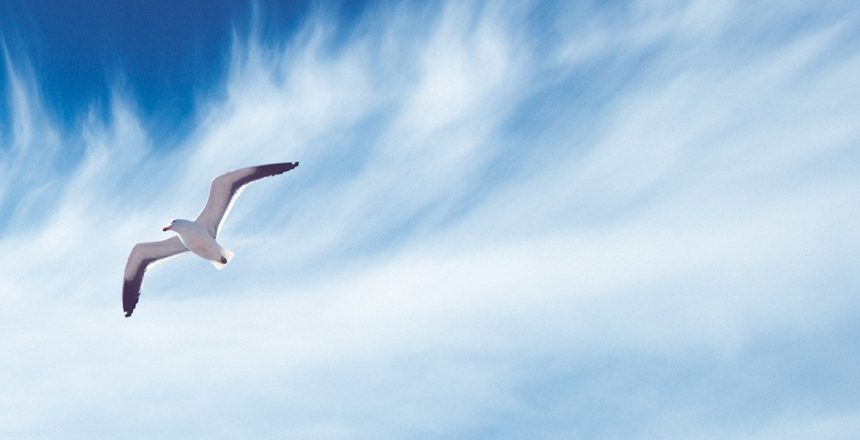 My grandmother was the happiest, strongest, and most generous woman I've ever known. At 18 years old, she survived the Nazi concentration camps. She often told the story of the day she was liberated from Auschwitz. As planes flew over their heads, a soldier told her, "You're free," and she couldn't even comprehend what that meant. 
In the camps, my grandmother survived on her creativity. The Nazis forced her to sew their uniforms because she was a talented seamstress, which, along with her determination and unwavering faith, is how she was able to stay alive. She never liked to discuss the pain of what she went through, but its depth was somehow evident in her eyes.
She was simply "Grandma." She and I would take nature walks. She would sew buttons on my coat, make her delicious puddings and hug me so tightly I could barely breathe. She'd yell at me for going barefoot on the cold kitchen tiles — she didn't want me to "ketch a kolt," as she'd say in her thick Polish accent — and she promised to be around to "dance at my wedding."
Related
But then a week before my high school senior prom, I suddenly found myself in intense pain. I woke up six months later, only to learn that my stomach had literally burst, both my lungs had collapsed, and I'd needed 122 units of blood. Here I was, suddenly displaced from my former life as a carefree, audacious, musical-theater-loving teen, and thrust into a world of tubes, bags and beeping machines.
When I finally came to, my parents withheld the news of Grandma's death — understanding that waking up to the jarring reality of the ICU might be too much for me to bear.
When my mother did tell me months later, I didn't know what to think. I was too numbed by surgeries, medical interventions, and the tormenting flashbacks of sexual abuse shortly before my coma to really feel anything. Even when I came home from the hospital, I was unable to take even a sip of water for years. So I tried not to feel anything at all. Feeling the slightest bit of sadness, loss or any bit of human emotion might make me feel the deadliest feeling of all: hunger.
I didn't want to think of my grandmother. I couldn't bear the weight of her gone from my life. And yet I needed to feel her as a beacon of hope at a time where hope was extremely elusive. So my mother and I would search for her spirit in the many seagulls that flew around our tiny house by the water. We would pray to any seagull we saw, feeling my grandmother's presence in their glorious flight. The seagulls helped us believe in miracles, that things would get better, that my grandmother was still with us.
The day I decided to think of her, channel her, mourn her loss was the day I was able to incorporate her back into my life. Her love has guided me for the past decade.
My grandmother always told me she would dance at my wedding. And in a way, when I married the love of my life earlier this year, she was there. I didn't need a seagull to feel her presence.
She was there as I twirled around in the first wedding dress I tried on, and she was there as I declared my vows under the chuppah, or Jewish wedding canopy that made of her own lace.
It was Grandma, I understand now, who led me back to myself.
Amy Oestreicher is a PTSD peer-to-peer specialist, artist, author, writer for The Huffington Post, award-winning health advocate, actress and playwright.