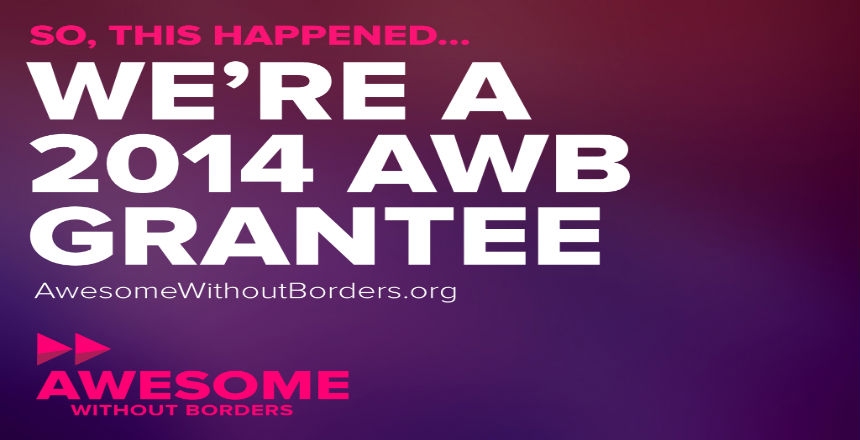 Gabi and I were both raised being told we were awesome by our parents, but it's so darn nice when someone who isn't biologically forced to think that sends the same message.
We're thrilled to announce Modern Loss is now a grantee of Awesome Without Borders! A chapter of the Awesome Foundation, AWB gives $1,000 no-strings-attached weekly grants to awesome initiatives worldwide. Click here to learn more about our grant and their work. (Also, check out the recent Cool Hunting post profiling AWB; it's described as a "reverse Kickstarter for do-gooders and action-oriented creatives worldwide.")
Our teensy, weensy team (both of whose members are juggling site maintenance and growth with newborn babies!) will be using this grant for much-needed web support.
But we have big dreams for growing our content and continuing to break down the taboo surrounding conversation about loss and grief. So we'd be thrilled if you'd consider donating any amount to our project (another easy way to help is by ordering all that stuff you need on Amazon through our portal, which sends us a small portion of the proceeds). We promise to give you a proper shout-out and be endlessly grateful and maybe even send cookies.
Thanks again for the support, Awesome Without Borders!