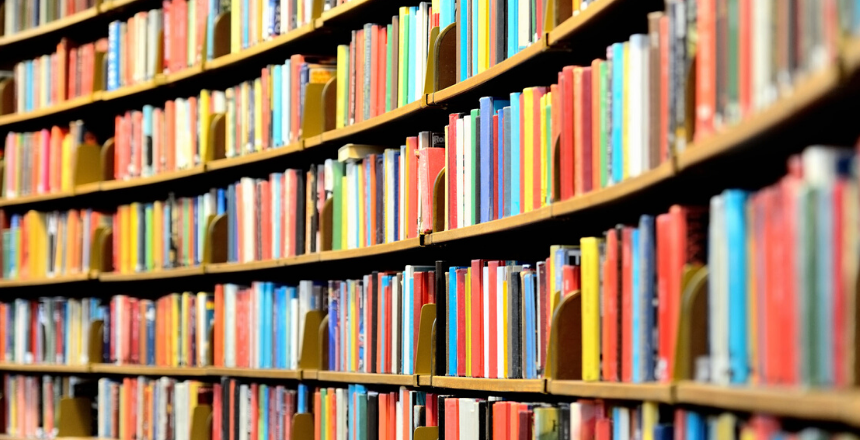 I started reading young adult fiction at 30 as an escape.
Mourning the death of my mom and in a very "adult" job that I hated (the kind my 16-year-old self would have turned her nose up at), I sought out YA fiction hoping to escape from all of this adulting via tween drama; love stories that would bring me back to the days of pining over Conor Oberst and full weekends spent laying in the grass and chatting with my best friend.
I was a deeply romantic young woman, carrying my crushes and tears and heartbreak around every corner of my middle school halls. But I also struggled with all kinds of things throughout high school and my early college years, including an eating disorder, addiction, sexual assault, queerness, mental health, and self-harm. Hello, grief! 
In one sense, I got what I was looking for when I dove into YA. Pure, frantic, often unhinged romantic obsessions and first kisses that build for 250 pages. But what no one told me was that the world of most YA fiction characters are riddled with grief, death, mourning, and confusion about what the hell you're supposed to do when you're deeply, deeply depressed and no one sees you.
In digging into this genre I learned a few things about grief from a young person's perspective. 
Here are some of them:
Grief's complications aren't an adult-only issue. Grief is a huge part of adult life. It's involved in divorce, death, layoffs, and any other losses. But for a young person, grief manifests around those experiences as well as the mourning experienced after first break-ups, friendships ending, suicide in schools, rejection or being disowned after coming out, and even rejection from college or professional dreams.
Having the right people to talk to makes a huge difference. Grieving as an adult, we're fully aware of how much it suuucks when people offer us cliché platitudes and blind encouragement to "get better soon!" But as a young person, I can remember how hard it was to find the right adult to talk to about certain things – ones that wouldn't patronize me, gaslight me, or pretend like I'd "understand everything when I grew up." Having the right adults, therapists, school counselors, and web-based humans to talk to or resources to read is crucial for young people, especially those who don't typically feel heard or confused about what's going on in their lives, bodies, and brains.
Sometimes authors say it better than friends, family, or therapists. Reading, writing, and talking were (and still are) HUGE outlets for me. So having these kinds of books and outlets to rely on as a young person would have been invaluable. In fact, I'd recommend them to both young people and adults (let's be honest, that's a huge subset of the YA readership). They cover a wide range of grief-triggering topics, including everything from the death of a parent to loss in the realm of magical realism. These characters get real and raw for the sake of teaching us, opening our hearts to the hard stuff, and giving young people a voice that they might not otherwise have. 
What no one told me was that the world of most YA fiction characters are riddled with grief, death, mourning, and confusion about what the hell you're supposed to do when you're deeply, deeply depressed and no one sees you.
The narratives encompass topics including (but not limited to) death, suicide, racism, sex, homophobia, and domestic violence. Most of these books have reading guides (often provided for teachers to use in classrooms) that aim to help you navigate any questions they have about the topics listed above. In the digital and some print versions of these books, there are also resources listed for hotlines, centers, and outlets that can help kids struggling with the issues covered in the book. 
1. All the Bright Places by Jennifer Niven


The main characters Violet and Finch navigate romance, race, death, and the boundaries of care in friendship. I've watched both the film and read the book and highly recommend the latter to experience some of the differences that (in my opinion) made the book better (including a first kiss that should never have been rewritten!)
2. Holding Up the Universe by Jennifer Niven
In this book, the main characters Libby and Jack navigate mother loss, the experience of being neurodivergent, body shaming and body love, and what it means to appreciate a friend or lover for who they really are. This book inspired a sense of power in me and also provided some perspective that I wish I'd had back in the day.
3. Hush by Jacqueline Woodson
Evie navigates the experience of parents living with depression, religion, and how to cope with your identity when you're pushed to the margins because of it.
4. The Astonishing Color of After by Emily X. R. Pan
Leigh explores how to cope with love and loss simultaneously, and covers racial identity, family systems, all with a thread of magical realism. 
5. The Start of Me and You by Emery Lord
Paige is introduced to us after her boyfriend dies, and spends the rest of the book figuring out who she is without her partner, finding new love, how to deal with family dynamics in grief.
6. Long Way Down by Jason Reynolds
The main character Will is shown grappling with the question, "Will he kill the person who killed his brother?" This book is set over a mere 60 seconds but explores hugely complex topics like gun violence, revenge, and teenage trauma.
7. The Sky is Everywhere by Jandy Nelson
Lennie is introduced after her sister's death. This novel explores guilt, anger, and memories, and marries grief and humor in a beautiful way that forced me to question why we don't laugh-cry through grief all the time. 
8. They Both Die at the End by Adam Silvera
We meet Mateo and Rufus after finding out that they'll both die at the end of the day. The novel explores time, decision-making in facing death, and friendship between two people who otherwise likely would have never met.
9. I Am Not Your Perfect Mexican Daughter by Erika L. Sanchez
In this book, the main character Julia loses her sister and is forced to examine how her grief intersects with race, cultural norms, and the pressure to be someone that you're not.
10. We Are the Ants by Shaun David Hutchinson
The book's main character Henry is grieving the death of his boyfriend. Abuse and homophobia in his small town are heavy topics to cover, but are lightened by Henry's delightfully bizarre experiences of being abducted by aliens and coping with life as a queer teen scientist.
11. Wild Beauty by Anna-Marie McLemore
A family of women lose everyone they fall in love with. The novel covers sexual orientation, undertones of exploring racism, and all through a truly enchanting magical lens.
12. When We Collided by Emery Lord
Vivi and Jonah navigate how to address mental health with someone you love, expressing grief through creativity, and how turbulent family dynamics play a role in our trauma as well as healing. This book is full of one seriously wild, explosive, passionate character who will light up your world.
Alica Forneret is a writer and facilitator creating spaces for people to explore their grief. Alica is a member of the BC Women's Health Foundation's Young Women's Council, an Associate board member of Our House Grief Center, and hosts Dead Moms Club events in Canada and the US.