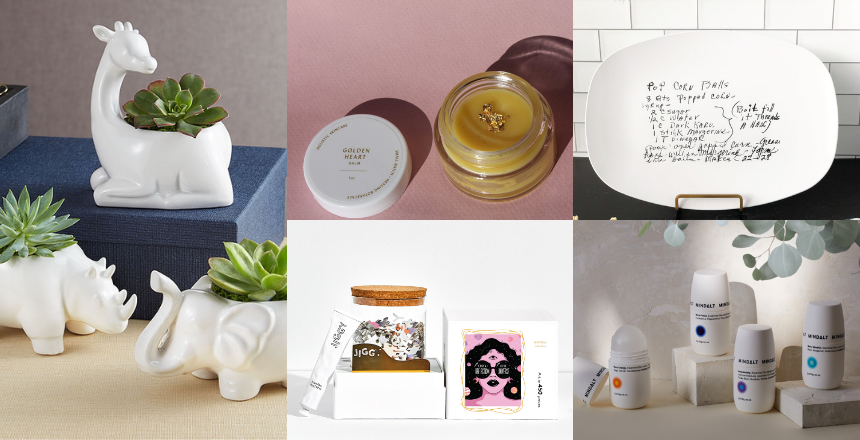 Ah, the holidays. A seemingly interminable stretch of time – beyond the cheer, twinkling lights, and repeated "Planes, Trains and Automobiles" viewing – for heightened anxiety, feelings of isolation, and the pain and nostalgia of missing your person. 
Throughout the year, we at Modern Loss get asked by overwhelmed, yet well-meaning, people what to give someone who is living with loss at any stage in the game. And hey, we get it. Choosing that perfect thing feels daunting. Surely, a snowman bath bomb that poops rainbows can't even begin to fill the gaping void through which someone is flailing in the wake of their person's death.
Or can it? 
Here's the secret: The task at hand isn't as hard as you think it is. There happen to be a lot of perfect things, because any show of empathy is better than none at all. We're just here to give you some ideas for getting started by thinking about someone's circumstances and what might make their day just a little bit easier. Thus, we present to you our holiday gift guide for grievers and those who love them, ranging from the practical to the it'll-just-make-you-feel-good.
So please, treat someone who needs it this season – be it a relative, friend or coworker. And if you're the one who needs some self-care this holiday season, by all means, treat yourself. 
Get Inspired.
Unicorn affirmators. A healthy dose of encouragement sans the cheesiness. Plus, unicorns. Need we say more? Get them here.
Attire with an attitude. Blue Q's socks offering the bold reminder that "I'm a delicate fucking flower" can be highly effective given that most of us are moving through our days without shoes this year. Get them here. Or choose something more overt, like this necklace proclaiming what your person is probably silently screaming anyway, available here from Son of a Sailor. 
Get Cozy.
Leg warmers. Most of us are at home a lot all the time these days. And those of us who aren't are starting to get cold. These are so comfortable and make your legs feel like they're being hugged all day long. Get them here.
Get Supported.

2020 has served up an insulting amount of grief, isolation and the intense need for empathic connection. Get yourself or someone you care about the gift of an instant group that 'gets it' with a premium subscription to the Modern Loss Substack community, launching in January. With it you'll receive numerous monthly virtual sessions such as yoga for grief support, mindfulness meditation, guidance on navigating friendships and intimate relationships, sound baths, rage baking classes, an hour for yourself for young widowed parents, and author talks; AMAs with all sorts of experts; a closed peer-to-peer support group; giveaways; and so much more. Sign up here as an early member by 12/31 and get 20% off the annual rate.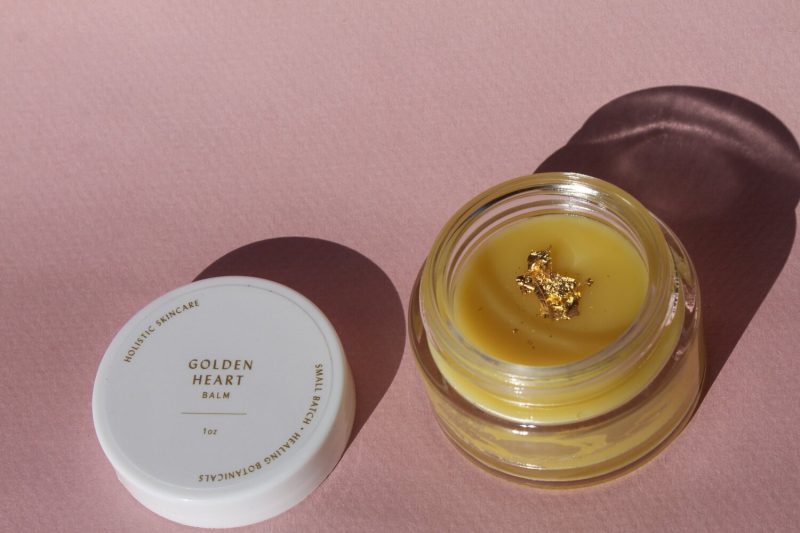 Get Calm.
Weighted blanket. We were skeptical when we tried this out in September. But it got us through election season and, let's be honest, that says it all. Get it here.
Golden heart balm. One of the toughest parts of grief is carving out new self-care methods in a landscape that makes no sense. We love the idea of massaging Ula Botanic's soothing flower and plant essence onto your heart as a tiny, accessible ritual (the only kind most of us are up for in those early days). Get it here.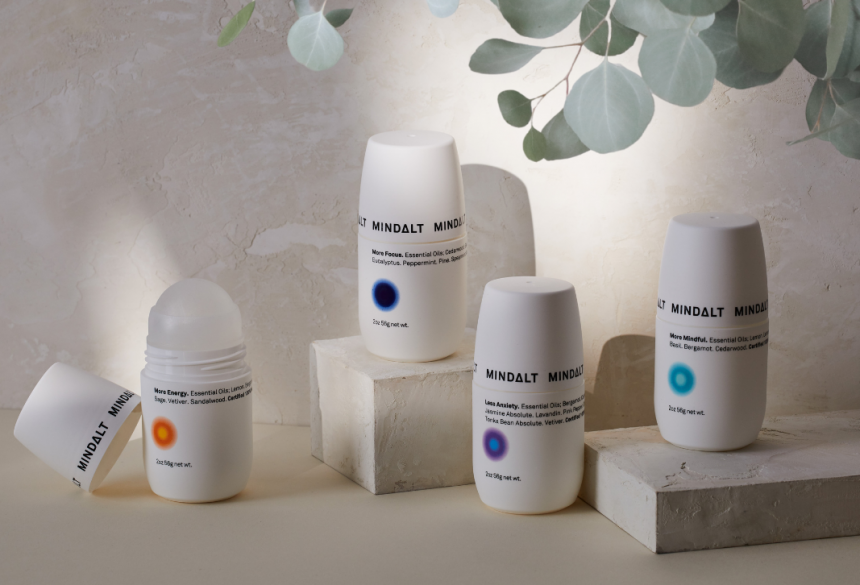 Mood enhancing deodorant. Some days, even making the effort to deodorize feels like a tall task for a grieving soul. Make it something more appealing with Mindalt's natural line of essential oils and natural actives proven to enhance your mood by as much as 8x (and stop odor, too). Get them here.
Receive 20% off your purchase through 12/31 with code ML20.
Slumberkins. Know someone with a grieving child? Consider getting them the Yeti Snuggler book, which teaches kids foundational mindfulness and relaxation techniques (and comes with a super snuggly yeti). To that end, we also love the children's books Ida, Always and Amos and Boris, which manage to poignantly tell stories of loss without being treacly. 
Read up. The grieving often have very little bandwidth for reading long works of art. But it's good to have some truly helpful books on hand that can be absorbed in snippets, offer helpful advice and even be a warm and commiserating companion on this crazy journey. We love Claire Bidwell Smith's Anxiety: The Missing Stage of Grief, Tyler Feder's Dancing at the Pity Party, and, of course, our own Modern Loss: Candid Conversation About Grief. Beginners Welcome.
Get Catharsis.
Smash some plates. We're not kidding. Sometimes you just need to break shit and let out a primal scream. Give someone permission to do just that by sending a cheap set of dishes, a strong garbage bag, and a personal note inviting them to let loose together against an outside wall.
Get decorative.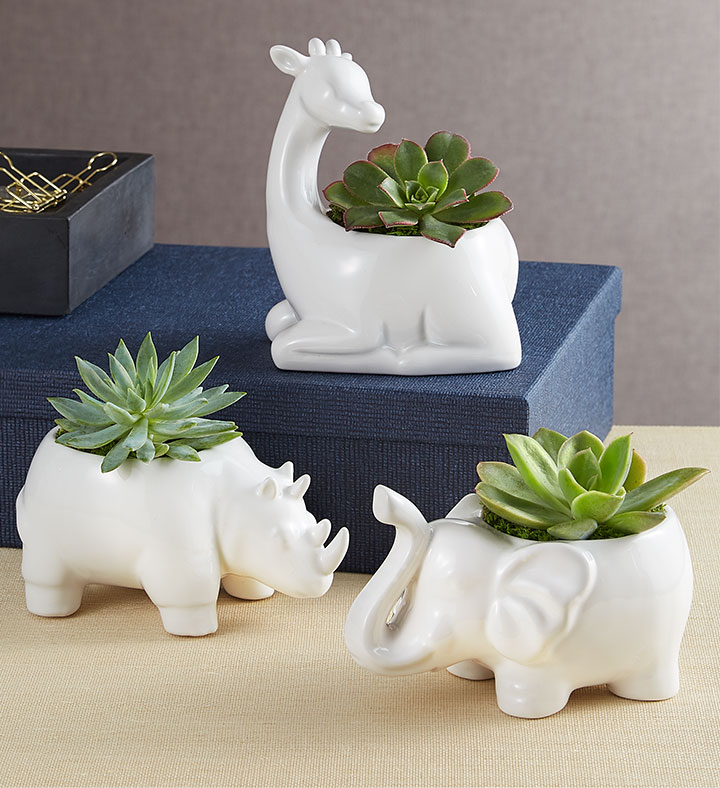 Neglect-proof flora. We're always suckers for a nice floral bouquet, but consider choosing something longer-lasting, like this hanging sloth plant, safari animal succulents and sweet maiden hair fern on 1800Flowers.com. A bit of beauty without any pressure on upkeep.
Get free shipping on all 1800Flowers.com orders through 12/31 with code MLFREESHIP.
Get a Sense of Home.
Homesick candle. You really can't go home again after loss, but you can be transported back there by scents that embody our places. Try these hand-poured candles, which burn for up to 80 hours and are available for every U.S. state. Get them here.
Handwritten recipe platter. Food is love. It's also a time machine that takes us back to happy memories with our person, as is just the act of looking at a beloved recipe. Order one here.
Give back.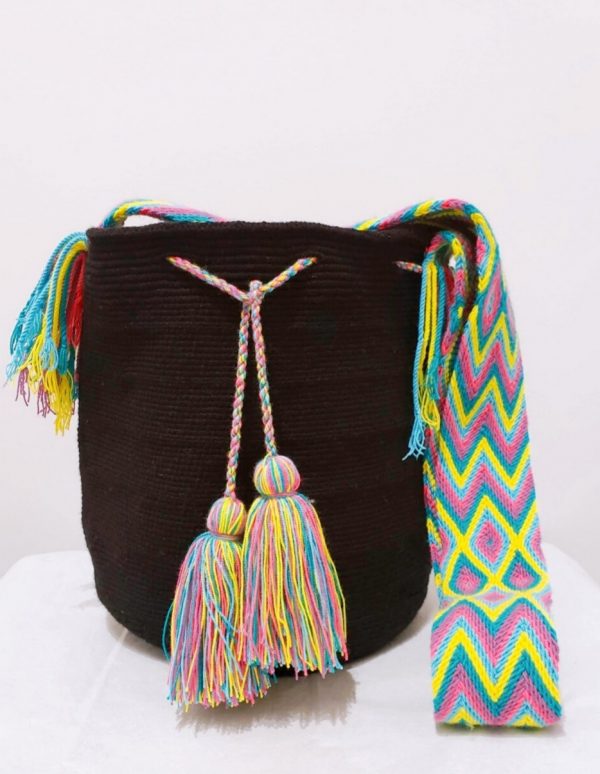 Hand-crafted bags. Give a gift that also helps someone else. Consider supporting one of the thousands of social enterprises out there, such as Wuitusu, which provides the Wayuu people in Venezuela and Colombia with a steady income by purchasing their beautiful handicrafts (and whose earning capabilities have plummeted as craft markets closed due to Covid-19). They have a variety of bags, caftans and other items for all seasons. Check them out here.
Get 10% off through 12/31 with code ML10.
Get Focused.
Buddha Board. Doesn't matter if you have zero artistic talent: your creations disappear as the water evaporates and you can mess up all over again. Get it here.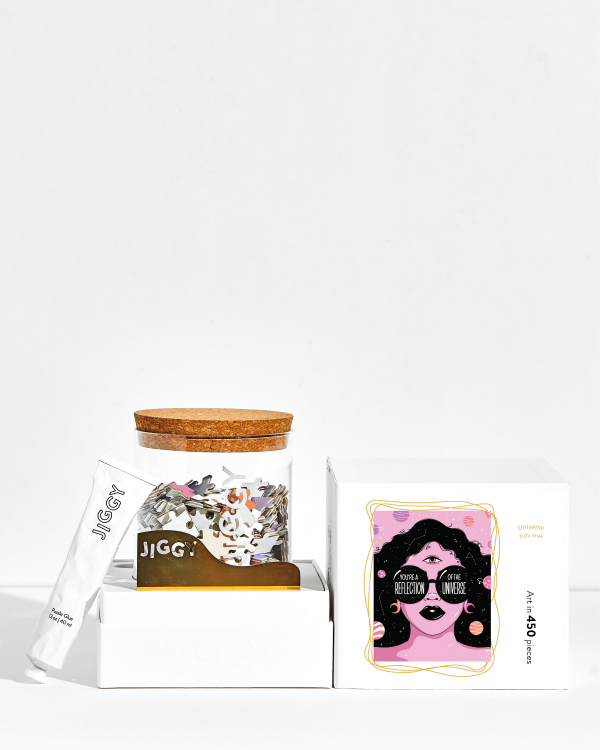 Jiggy puzzles. Give the gift of concentration with truly frame-worthy puzzles, such as Staycation, Reyna, and even a Boobs design celebrating all shapes, sizes and scars. Bonus: the company is female-founded and supports emerging female artists.
Get 15% off your full order with code MODERNLOSS.
Want some more ideas? Check out last year's guide.
Please note: A small portion of the proceeds of purchases made via the above Amazon links support Modern Loss.