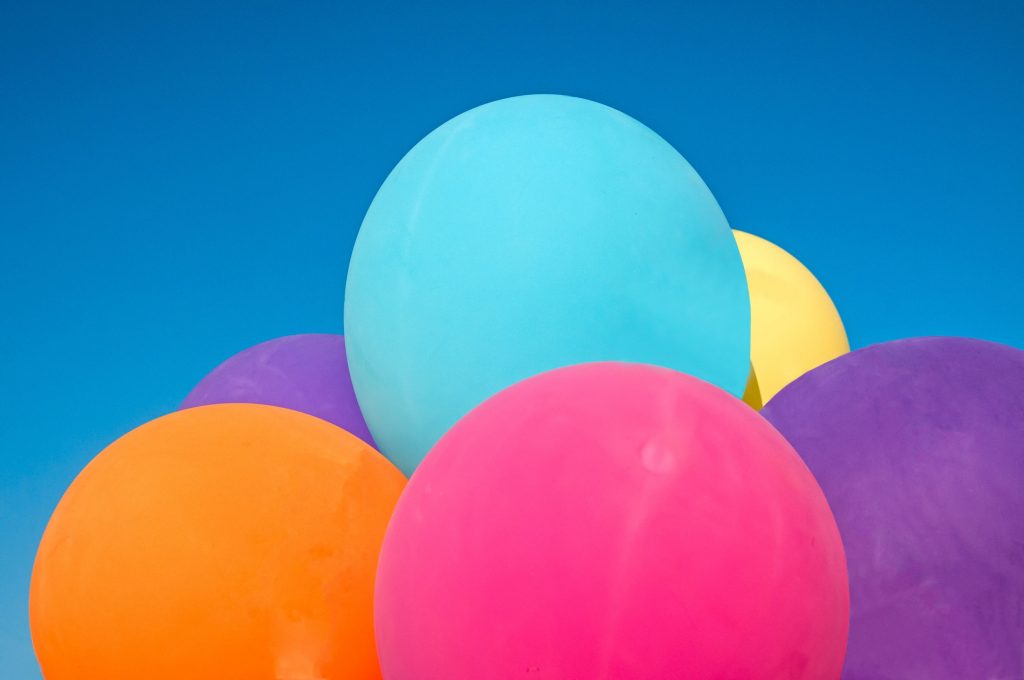 It was one of the first things he told me when we started dating. His sister had cancer — a rare, incurable kind that she was diagnosed with in her early twenties. Most people who had the same kind of cancer died within a year of its diagnosis, but she had been fighting it for four years.
He mentioned this as he was driving back home for Christmas. We had only been on one date just two days earlier. Her cancer had three severe sounding medical names, each more difficult to pronounce than the last. It had started in her liver but ultimately traveled throughout her body — into her lungs and brain.
I listened as he spoke on the drive home, back to the town where both of our families live. We were practically raised around the corner from each other from the time we were 14. But we hadn't met until we were adults.
He was away with his sister and family for almost three weeks. When he came back, our relationship moved unbelievably fast — probably faster than either of us were prepared for. But we didn't fight it.
READ: Ten Months After My Sister's Death, What I Still Can't Do
In the new year, his sister came to New York with a friend during a brutal cold front. I first met her on a Friday evening at a small and informal dinner gathering their cousin was hosting. At one point, I remember us joking about her brother being able to recite all of David Attenborough's narration of the BBC's "Birds of Paradise" documentary.
'Her decline and her death were woven into our courtship.'
The following day, we went to the Metropolitan Museum of Art — walking around the Impressionist wing and the Temple of Dendur. We sat down for a snack at the cafe in the large space that overlooks the park, where young kids were sledding down a small hill. Her friend and I did most of the talking while my boyfriend's sister spent much of the time coughing.
On Sunday, they left town, but not before meticulously cleaning my boyfriend's apartment — floors swept, bathroom sanitized. A smattering of coins that had previously coated his apartment floor had been collected into a tall, cylindrical box that nice Scotch bottles come in. He seemed disappointed that they left without saying goodbye.
When we saw her briefly at her home in May, she seemed a bit more sedated. She was propped up on a couch with cozy pillows, bundled up, and meekly sipping on a thin berry juice her mother had prepared for her. We bantered for a bit and then left so she could rest. A month later, she was noticeably thinner, more exhausted, and walking with a cane. That night, she was barely able to eat more than one truffle oil tater tot at the restaurant.
She was back on a couch underneath a blanket for the fourth of July. The next morning though, she seemed to have rallied, cheerily eating a buttery croissant and drinking some coffee at the kitchen counter. She was off to Switzerland, where she would undergo another round of treatments. She seemed energized by the prospect of the trip.
READ: My Brother's Death Saved My Life
She gave me a good, strong hug before she left for Europe. I wondered from the force of the embrace if it would be the last time I would see her. She had never before initiated any sort of physical contact — her body seemed too delicate for such things — let alone something as intimate as a hug.
By mid-summer, she had returned from Switzerland, but she wasn't getting any better. In fact, she was getting much worse. My boyfriend went home for most of August. Her condition was worse than it had ever been: tumors riddled her legs, arms, hips, and lungs. She couldn't walk, and she could barely hold up her head. One night her heart gave out.
Two days later, there was a private family burial on a warm and sunny summer afternoon. Words were spoken, songs sung, and tears shed. At the end of the burial, a single white balloon was released into the air.
That fall, in the same place where she had hugged me goodbye, her two brothers, her father, and I went out for a sail. As we were taking one last pass along the seawall, we saw a bunch of colorful balloons with a note dangling from the ribbons land near us in the water.
We were curious about the note and took a second pass to grab the balloons. I reached for the ribbon and pulled the balloons on board. We opened the letter and as I began reading it, I wished we hadn't disturbed its course. It was a note from grandchildren to their grandfather on his birthday, saying how much they missed him.
I slipped the card back into the envelope and we took the balloons below deck. When we got back to land, my boyfriend's father threw everything away and told us not to mention the incident.
In four years, I haven't. My then-boyfriend is my now-husband. We have a three-year-old daughter named for his sister.  
My husband doesn't always want to talk about his sister, but when he speaks of her, I listen. I tell him how much I love him and I hold him for as long he wants to be held. On the days when her name goes unspoken, though, she is always present. Her illness was one of the first things my then-boyfriend told me. Her decline and her death were woven into our courtship. The gravity of what she and he and we endured birthed a love that is strong because it is vulnerable and vulnerable because it is strong. 
Katharine Herrup is a journalist and writer. She lives in her native New York City with her husband and daughter.