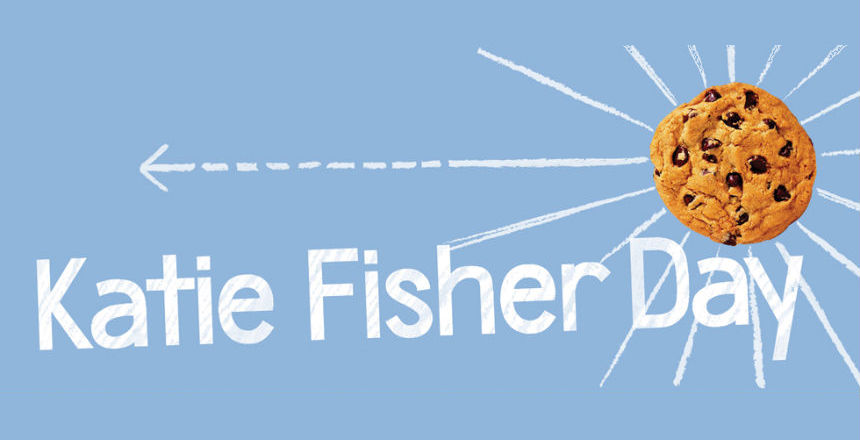 On June 19th, 2010, my sister Katie was struck by a car and killed in Baltimore, MD. She had run a 10-mile road race that morning and was driving across town to help some friends move. She was 24 years old.
Katie had a master's degree in materials engineering and worked in a research laboratory in Aberdeen. She was also an amazing dancer — she had been captain of the Johns Hopkins Lady Birds Dance Team. Of course, she was much more than either of those two things. She was my only sibling and I loved her dearly. We were as close as any two people I've heard about.
Katie was robbed of so many years of life. We in turn were robbed of her, and I've found it very difficult to manage life without her. I particularly struggle to appreciate those abundant blessings that I discovered with Katie by my side: my family, my community of friends, my career.
I won't pretend I've come through this with wisdom to share, or even that I've come through it at all. But I am involved with a project that's brought me a lot of joy and carries Katie's love a little further down the line.
Two summers after her death, my friends and I worked to bring some attention to difficulties my parents had when they tried to collect her insurance policy. Although I certainly wish my folks had been spared the trouble, I'll admit it was a thrill for this big brother to have another opportunity to fight for Katie and crow a little about the love that we shared.
On Twitter, I mentioned Katie had sent me dozens of home-baked cookies each week during my four years at college. A friend of mine from the comedy community, Porter Mason, suggested honoring Katie by carrying on that tradition. So a group of my friends and hers started Katie Fisher Day.
The holiday couldn't be simpler: bake cookies and give them to someone you love. That's it.
The second annual Katie Fisher Day is March 12th (Katie's birthday). You observe it by baking cookies and giving them to someone you love. That's all there is to it, though the stories and photos that people share at our various internet portals (Facebook, Twitter, Tumblr, Pinterest) are quite a thing to behold. Of course, you needn't make the cookies yourself, and they needn't even be cookies.
To our amazement, last year thousands of people around the globe celebrated Katie Fisher Day. Fans in Norway and Russia shared their plans with us, and they even set out cookies at the The Source Cafe in Jinga, Uganda (yes, they make cookies on the Nile). This year we'd love even more people to celebrate with us.
Katie had so much love in her heart, but her genius was for making it real. She worked endlessly to make sure that we felt it every day. I'm trying my best to live a little bit more like that, and I like the effect that doing so has on the world.
How to participate:
Step 1: Pick someone you love. Your mom, your friend, some dude at work. Anyone you'd like to feel a little more loved.
Step 2: Bake them cookies. Chocolate chip, oatmeal raisin, peanut butter bacon. Any kind will do! Are you a crappy baker? Send them crappy cookies. Or buy some. It's the thought that counts. Check out cookie genius Gail Dosik's amazing recipe for creative inspiration.
Step 3: Send those cookies. Mail them. Drop them off in person. Whatever. Just make sure you send them before eating them all yourself. The goal is to send them on March 12 or have them get to your person by then.
Step 4: Please. There is no Step 4. Let's not overcomplicate this. Though we'd love if you told us about your special someone, sent photos of your cookies and/or sent us a recipe.
Information on Katie and Katie Fisher Day is available at katiefisherday.org and finer social media everywhere.
Matt Fisher is a writer and comedian in Brooklyn, NY. He's written for stage, television and Twitter, but this is his first holiday.