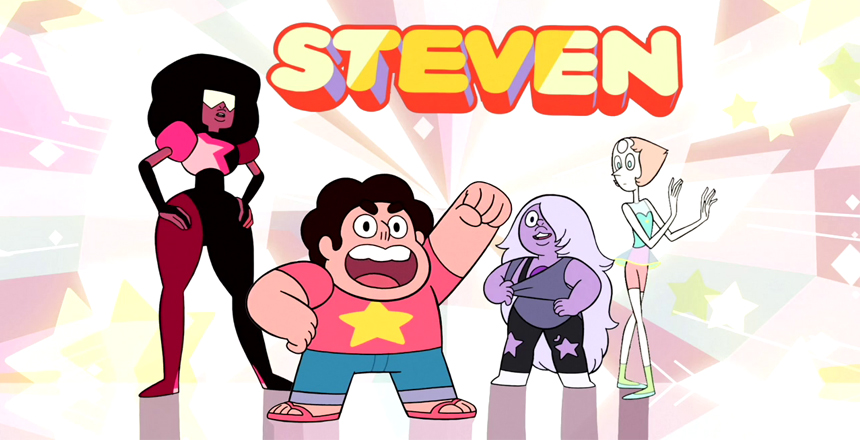 Related
No one seems to know how to talk to kids about death. Adults tend to assume that death is too big and traumatic a subject for children to handle, and make the mistake of speaking in confusing euphemisms ("Don't worry! Grandma is just…in a better place."), or avoiding the subject of loss altogether.
Because of this, Saturday morning cartoons, and other media aimed primarily at kids, rarely address loss or grief in any real way. Sure, I can count all the Disney princesses that haven't lost a parent on one hand (Aurora, Merida, Mulan and Rapunzel, in case you were wondering) but the Disney films don't show these characters processing or talking about their grief. Instead parentlessness, usually motherlessness, is used as shorthand, a quick way of saying,  "this person is tragic and therefore interesting. Watch them do stuff." That's why it's so refreshing when grief is woven into the fabric of a show, treated as a real and natural part of the characters lives, not brushed aside or relegated to a "very special episode."
"Steven Universe" is an animated series created for Cartoon Network by Adventure Time alum Rebecca Sugar. The title character (Steven) lives with the Crystal Gems, ancient humanoid alien warriors named Garnet, Amethyst and Pearl who spend their time going on dangerous adventures, protecting the world from evil, and hanging out at the beach. Steven is half-gem. His mother, Rose Quartz, was the leader of the Crystal Gems before she gave up her corporeal form to give birth to Steven. 
Even though she's gone, Rose is still a huge presence in the show. There are portraits of her in the house that Steven lives in with the other Crystal Gems, and snapshots of her in the van where Steven's human Dad, Greg, lives. She shows up regularly in flashbacks and home videos. Greg and the Crystal Gems talk about Rose all the time, and deal with their grief for her on a daily basis.
Of course, the show, like life, isn't all about grief. There are episodes in which Rose's absence doesn't, or barely, figures. Then there are episodes that deal almost entirely with different characters coming to terms with her loss–all in the context of an exciting magical adventure, obviously.
In the episode "Maximum Capacity" both Greg and Amethyst struggle with cleaning out Greg's storage locker, which is filled with things that remind them both of Rose. In "Rose's Scabbard," Pearl briefly runs away as she copes with the betrayal she feels upon realizing that her friend and mentor kept secrets from her.

Steven experiences Rose's loss in a completely different way than Greg and the other gems, but his grief is still treated as real and given appropriate airtime. Steven obviously feels Rose's absence in his life, and has to deal with the fact that the gems see him, in some way, as an extension of her. However, since Steven never met his mother, he can't miss her or grieve her the same way the others do. In "Healing Tears" the generally upbeat Steven comes across a secret statue of his mother in her garden, and is frustrated by the fact that he is unable to cry.

Rose never magically communicates with Steven, and there is never any talk or hint that she might be resurrected. The only way Steven gets to know his mother is through pictures, home videos, and stories told by people who loved her. Contrast this, again, to Disney films, where dead loved ones often literally communicate with the protagonists. Mufasa speaks to Simba from the clouds, and Pocahantas talks to her grandmother through a tree. This magical communication, whether you read it literally or not, waters down the message that dead means dead, a difficult reality that children, and adults, aren't confronted with nearly enough. Rose's presence isn't diminished by her inability to communicate. If anything it makes her loss more real, the other characters' grief more frustrating and relatable, and the fact that they are still guided by their memories of her more meaningful.


There are a lot of other wonderful, revolutionary things about "Steven Universe." It's is the first Cartoon Network show created by a woman. The voice actors are mostly non-white and the animated characters are extremely diverse, in terms of both body type and ethnicity. The incredible British singer Estelle voices a main character, and NIKI-FREAKING-MINAJ even makes a cameo in the first season. The show's principal cast is also overwhelmingly female-presenting–the Gems are technically genderless but use she/her pronouns–a rare thing for a cartoon not specifically aimed at girls. The show's portrayal of grief is less discussed, but to me it is equally progressive. Grief for the characters in "Steven Universe" is portrayed as both complicated and normal. Their grief is never "over," and that's fine. Grief is something they move on with, not something they have to move on from.
Representation is a powerful thing, and a child seeing their grief played out onscreen, along with magical adventures and adorable ukulele songs, is a huge step towards making them feel normal, towards reminding them that they are not alone.
Ruby Dutcher is an intern at Modern Loss and a senior at Barnard College. You can catch up on "Steven Universe" on Hulu and watch new episodes Cartoon Network every Thursday. You can also follow the show's creator, Rebecca Sugar, on Twitter @rebeccasugar.
Top image: Screencap from "Steven Universe," courtesy of Cartoon Network.