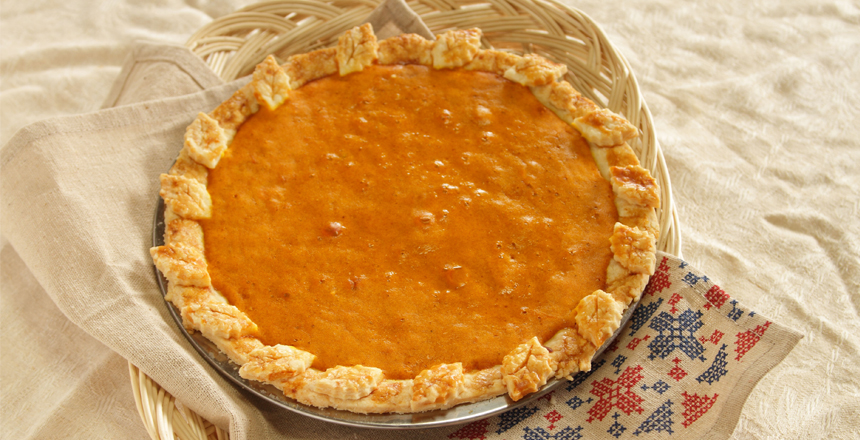 On network dramas and sitcoms, there's the inevitable Thanksgiving episode, during which everyone around the table says what they're thankful for. On TV, a huge bird glistens on the table, relatives are in from out of town, there's family tension, laughs and the ceremonious carving of the turkey, normally by Dad. On TV, a heart-swelling soundtrack crescendos in the final scene.
I know TV isn't real life and that Thanksgiving isn't quite so idyllic for for most non-TV families. But you can typically count on some things on the holiday. Turkey, sweet potatoes, apple pie. Cranberry sauce, maybe from a from a can. Green bean casserole. Football.
But what happens when you don't even have that?
My family had no Thanksgiving traditions. My mom loved to decorate for the season, but nobody really liked turkey, which tasted dry no matter what the heck you did to it. Also, we came from a tiny family. My grandfather would do Thanksgiving with us before he died, but that was it. Sometimes we'd have turkey, but sometimes we'd have barbecue, and one year my mom made Mexican. Because people actually like Mexican. And there were no protests from us. No, "But Mom, what about your <insert favorite family recipe here>". There were no <family recipes>.
My mom's dad was a wanderer, so she lived in 14 different houses by the time she was 17. Perhaps he couldn't make rent or maybe it was something deeper. Probably both. But the man would pack up the entire house in a day and drive his family of 5 from Arizona to Delaware without stopping. I've often wondered whether our lack of Thanksgiving normalcy came from my mom never having had it herself. But I won't get to ask her that question. 
Related
A little over a year ago, I'd just had a baby and was suffering from postpartum depression. All my mom friends urged me to make it to 12 weeks. "It gets better," they said. The day after my son turned 12 weeks, without warning, my mom's heart stopped. Needless to say, it didn't get better.
Six weeks or so later, the dust was settling on her grave and I was in charge of Thanksgiving. I took the path of least resistance, ordering Thanksgiving-in-a-box from a local grocery store. They messed up and gave us two mashed potatoes instead of a mashed potatoes and a green bean. Who cared, though? I was getting organized in my parents' dining room —where my dad had found my mom that horrible morning — trying to do the bare minimum. I opened the box only to find that the breast had to bake an hour longer. Wasn't this supposed to be easy? We ended up eating late and my dad probably threw away the leftovers. I would've done the same. As I mentioned, we don't like turkey.
This year, I still have no holiday to recreate for my family. But this year my family is larger than the one I grew up with. It includes my husband, son (who can actually eat real food now), dad, sister and her new husband, and my mother-in-law and her husband. There's no way I'll be repeating the holiday-in-a-box. I seriously considered making Mexican.
But guess what? I'm doing the whole the Norman Rockwell thing. I'm making a huge old bird. It'll taste forgettable, but at least I'm heading into the kitchen with low expectations. I'm crafting green bean casserole with cream-of-chemical soup and crunchy onions on top. I've got a can of gelatinous cranberry ready to plop onto a saucer. I'm making stuffing. Real stuffing— the kind from a box. The one Thanksgiving thing my mom and I really loved. Sometimes she'd make it, saying, "You know, I never get to eat this because your dad and sister don't like it." Dad would roll his eyes and it became a running joke. I'd tell Mom, you know, you can make it, even if it's only for yourself.
But that's not how she operated. It wasn't in her nature to make something nobody else wanted. Or make someone do something they didn't want. Like, say, pack up and move to a completely different state. What I've slowly realized is the reason we didn't have traditions is because our lack of having them was our tradition. But now I want something different, because I desperately want something to bind my mother and me together, now that we're farther away from each other than I can possibly comprehend.
So this Thanksgiving, I'm starting over.
Jennifer Dunsmore lives in Holly Springs, NC with her husband and son. In honor of her mother, she is writing again.