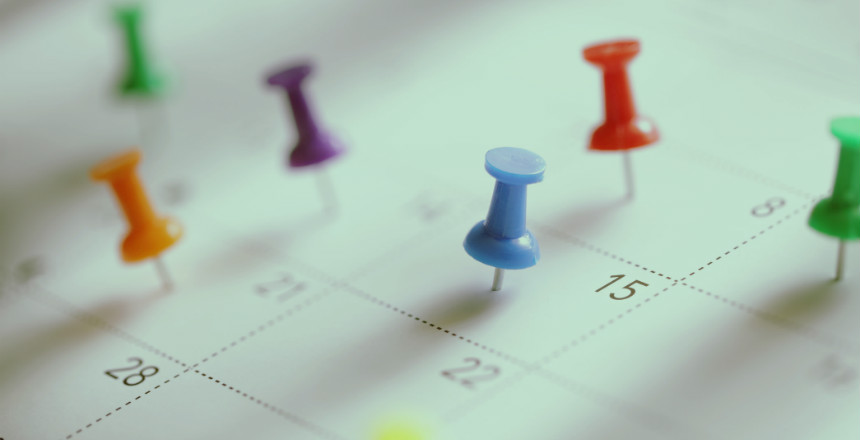 It's been a year of what seems like unprecedented public grief. Case in point, the scene by my office today, where mourners had gathered to light candles and lay flowers and wreaths and balloons at Debbie Reynolds' star on the Hollywood Walk of Fame. The silver screen legend died Wednesday, just a day after her daughter, the actress Carrie Fisher, succumbed to a heart attack. Which was two days after George Michael was found dead in his home, the month after we lost Leonard Cohen, the same year we said goodbye to Prince and David Bowie and Mohamed Ali and Florence Henderson and John Glenn and Gene Wilder and Sharon Jones and so many other beloved public figures. We'd see a name trending on social, and hold our collective breath as we clicked. It's been that kind of year. Also on social, especially as the year came to a close, was a lot of hate directed at 2016, like in this viral post from the British website Bristol 52.
So. 2016, a summary:
Death.
Death.
Death.
Brexit.
Death.
Death.
President Trump.
Death.
Death.
Christm…Nope. Death.

— B52 | @saltwateritch (@Bristol52) December 25, 2016
Then came the annoying social media rejoinders about how the year was not actually to blame, and how irrational we all were to point fingers at the calendar. You know what else is irrational? Grief, and so what if ours took aim at the year when so many of our heroes checked out.
But more helpful than cursing 2016 was this Facebook post, which Modern Loss CEO Rebecca Soffer paired with a beautiful old photo of Debbie Reynolds and Carrie Fisher. In the post, Rebecca reminded us of the private, personal, hashtag-less grief that so many people faced this year — perhaps due to war or disease or terrorism or old age — and what we can do to support them.
I can't sum it up better than she did, so I'll leave you with that, and with excerpts and links to a few those very personal stories that Modern Loss published in 2016. Read them, if you haven't already, or reread them if you have.
• "I confess that it isn't totally true to say that my initial reaction to death is jealousy. Just before that, I feel a brief a surge of excitement — like a craving, an opening that's about to be filled. It turns into jealousy when I register that it's not my opening. I don't crave the losses still to come. I dread and fear them. I just long to give meaning to the one that shaped everything else." (Nicole Ferraro, Why I'm Jealous of Grieving People")
• "A fly entered my world the same day my sister left it. But what I didn't realize was that my sister hadn't actually left because she was the fly." (Julissa Catalan, My Sister, The Fly)
• "I tried to explain in age-appropriate ways what happened. But how can you explain terrorists crashing planes into office buildings to a four-year-old? Wyatt had acquired a brain injury when he was two, which further complicated his understanding. He asked for his father dozens of times a day, every day, for nine years." (Lisa Paterson, 'Daddy, Daddy, Where Are You?')
• "We went to a small school, the kind where you knew everyone by face if not by name. There were 68 kids in my graduating class; there would have been 69, had Maggie survived. … I'd be lying if I said we shared some deep emotional bond that afforded me the right to be quite so cut up about her death. I still was, though." (Kaustubh Deo, Wishing My High School Classmate Had Made It to College)
• "It's just that there is one way to bury a war and it involves generations and shovels. It involves saying no to the multi-ethnic burial crew with their bulldozers waiting nearby. It means no eating at the grave and gender separate prayer. It means a new order has not yet arrived. Burying the hole. Burying the gap. Burying a life, a woman, a stock market genius, a mystic, a mother. Burying a war involves generations and shovels." (Merissa Nathan Gerson, How To Bury a War)