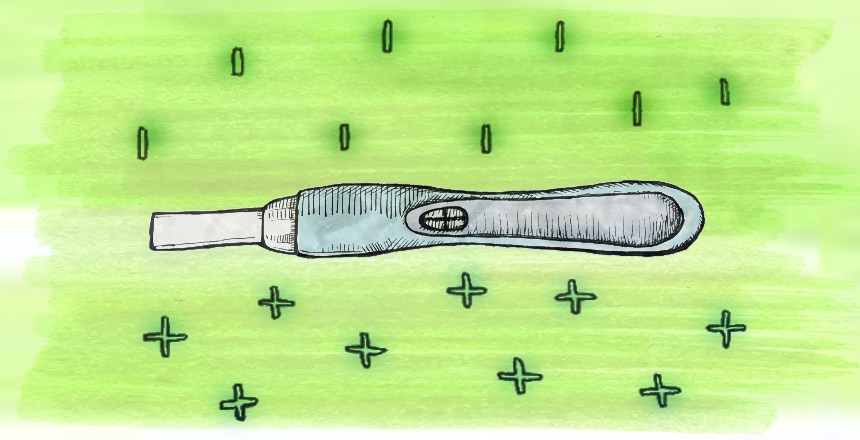 A few weeks ago I turned 46, the same age my mother was when she died of a brain aneurysm during my freshman year in college. When I shared the swirl of emotions I was feeling leading up to this landmark birthday, some friends could relate. It seems that when a parent dies young, that age follows you somehow, whispering in your ear, "Maybe you will die young, too."
I think part of my 18-year-old self tried to mitigate the shock and grief of mother-loss by convincing myself that at 46, my mother had led a full life of marriage, career, family and rich friendships. But as my own twenties and thirties whizzed by, and I found myself muddling through more ordinary days than extraordinary ones, it was painful to imagine that 46 short years might be all I would have.

And while I did not obsess over the number that perched in the back of my mind, it did inform some of my decisions, such as when to become a parent myself. While pregnant with my children, Jack and Margaret, at age 29 and 31, respectively. I did the mental math. Would they remember me if I died young? Would I be able to mother them enough in whatever time I'd be given that they would feel my love and support long after I was gone?
More years passed, and I yearned for a third child, but the math got in the way. I told myself it wouldn't be responsible to have another child in my late 30s when I didn't know how much time I'd have to mother him well.
So we didn't have another child. I wanted to somehow control a situation that was never really in my control in the first place. I wanted to stay under the cosmic radar and not to push my luck. My older sister and brother coped in different ways as they approached 46. Their reactions ranged from hyper vigilance about health and potential disease to a general sense of dread. I was the baby in the family, so I would reach the milestone last.
When I hit my forties, I had long since ceased to believe I would die young. I was more concerned with how it would feel to age past my mother, to have years and perhaps even decades longer to live than she did. I hadn't done anything notable or grand with my life. Was I honoring her memory by living in a simple, quiet way, or was that squandering the gift I'd been given?
And, if losing a parent to sudden death at age 18 hadn't been enough to disavow me of any notion that I could plan and control my life, there was the devastating day in 2011 my son and daughter went out to play in the rain, and only one came home. Jack was swept away in a swollen creek behind our neighbor's house, his body located two long hours later.
The idea of aging past my own mother had felt unfair, but outliving my son was inconceivable.
READ: 'Sit Still and Uncover your Eyes'
All of my planning and calculating felt ridiculous and useless. My new goal was just to breathe in and out at a given moment, and many days, the prospect of a long life looming ahead hurt far more than the prospect of dying young ever had.
And then, exactly four years after Jack's accident, four years of learning to live in a family without our adorable, kind and quirky son, carving out joy where we could find it, and holding on to peace whenever it came, something happened that would not have fit into my "responsible" plan for parenting.
A surprise pregnancy.
Not at 40 or even 42, but at 46, the very age of my mother's death. Statistically, the chances of this were nearly impossible. My eggs were old, and we weren't even trying.
But do statistics really help anyway? Statistically it is almost unheard of to die at the same age as one's parents, but that doesn't remove the specter that looms over parentless children as they approach landmark birthdays. Statistics would have told me how very unlikely it was that a cautious 12-year-old boy would die in his own neighborhood on a warm afternoon with parents and children all around, yet that's what happened to Jack.
We might have a significant number age or date looming in our imaginations, but we keep living despite it, or perhaps living more mindfully because of it, given our hard-earned perspective that each day is not guaranteed. Our grief has given that to us, even as it has taken much away.
Life looks very little like how I planned it long ago: marriage, mortgage, Jack and Margaret, an empty nest by age 50.
But we continue to live in spite of great loss, don't we?
We find ways to honor those who came before, by speaking their names, remembering what they taught us, celebrating their unique qualities, continuing to love them, and by not giving up.
And sometimes living and loving results in surprises, like a 46 year old squinting at a home pregnancy test and surrendering to joy, possibility, and uncertainty in the next chapter of her life, at exactly the age when her own mother's life was wrapping up.
Anna Whiston-Donaldson is a popular blogger, speaker, and author whose New York Times bestselling book, Rare Bird: "A Memoir of Loss and Love" chronicles the raw, early grief of losing her 12 year old son in an accident. Selected one of Publishers Weekly's Best Books of 2014, "Rare Bird" resonates with readers looking for hope in impossible circumstances.
Top Image by Emma Hammond.