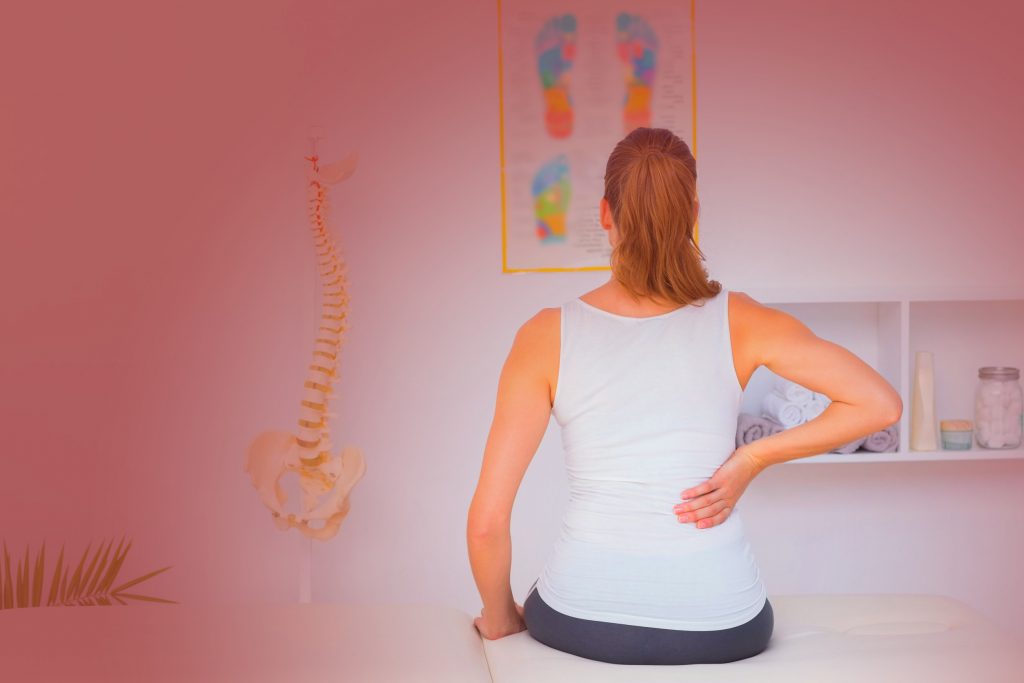 Kneeling next to my grandmother's hospice bed. Wondering when someone will die during a bout of insomnia. My mother's funeral. These moments pass through my head like unwanted scrapbook pages as the massage therapist kneads deeply into my glutes and buttocks. In yoga, they say the hips carry the most amount of emotion in your body. It's true. In my case, my hips carry the weight of all the pain and memories I'm afraid to let go of. Because even though I suspect it would feel good to to so, I can't help but be scared that just maybe, it would feel worse. Like letting go of a person I'm still attached to.  

I was in seventh grade math class when my mother died. I recall watching the clock closely and clenching extra hard that day. It wouldn't have been the first time I did so at school. Given that I spent my elementary years with a sick mother at home, I dreaded the long day, watching the clock and worrying. If I came home and an ambulance wasn't outside, it must have been a good day. 
The hip tension intensified after my pregnancies, as the weight of my belly pressed further into my tissue and joints. My first pregnancy was ectopic, and ruptured, nearly killing me. They say if you don't get to a hospital within 30 minutes of that happening, you have a 50 percent chance of bleeding out internally and dying. 
My chiropractor says when the fascia, or tissue, attaches to the muscle and joint, it hardens and forms a knot. The body doesn't want to live like that. The body wants to walk, frolic and be careless. Mine must hate me, I think to myself, as I picture it holding tightly to the tissue for dear life and gripping the muscle. The muscle wins, pinning the tissue and joints down, keeping them from functioning properly, in a purgatory they don't deserve.   
I started practicing yoga in college. It was initially to stay in shape but ended up teaching me so much about how we store our emotions, stress and grief within the body. Unlike most things in life that just teach you lessons, and not how to live with them, yoga teaches you how to not only live with them but to let go of negative energy when you are ready to do so. A physical therapist once told me she believes that when you have trauma such as a sick parent at home, you try to put on a happy face to the outside world. The end result is clenching your lower body in order to make everyone feel better. Sitting pretty comes with suffering.  
And then there's my grandma, the other maternal figure in my life and my best friend. While she lived until 93 years old, taking care of her at home on hospice for a month was a certain kind of hell. I didn't want a stranger doing it, but also wished I didn't have to aide in a loved one's passing. 
I try to unclench by focusing on my breath through massage, acupuncture or yoga whenever I have free time. If I don't have free time, I have to make time for it given my chronic joint and muscle pains. I don't have to sit pretty anymore. I don't have to be strong, even though the adults around me growing up should have made me feel safe enough to be scared. I should be able to relax into the fear of loss. But I as much as I try, I have yet to succeed. I'm still holding onto fear. The fear that if I unclench, or relax, or exhale in relief, something else bad will happen and I may not be ready for it. Almost as though unclenching would be a curse. And so there I sit, wound tightly but appearing calm, ready for the alarm to go off. Ready for the ambulance. I oftentimes wonder if it somehow served me well to be anticipating trauma. Perhaps it made me feel prepared, and if I let go, I would be unprepared and in danger. 
I'm a mother myself now, to a 1-year-old girl. And I don't want to teach her this quite literally painful coping mechanism. When your body reflexively tries to protect itself by tensing up, it is protects what's inside and likely hasn't been resolved. What's inside me isn't worth protecting. It's worth ejecting. I just have to be. When will I totally let go and let my hips be free? During my next yoga class, I tell myself.  
Journalist and author Jessica Barraco is a graduate of the University of Colorado's School of Journalism. Jessica's investigative mother-daughter memoir, The Butterfly Groove: A Mother's Mystery, A Daughter's Journey, tells the story of her late mother's mysterious youth and its impact on Jessica's life. To view the book trailer, click here. Jessica has contributed to TheDailyMeal, EliteDaily, ModernLoss, and The Denver Post. You can follow Jessica on Instagram and Twitter @obsesswjess.