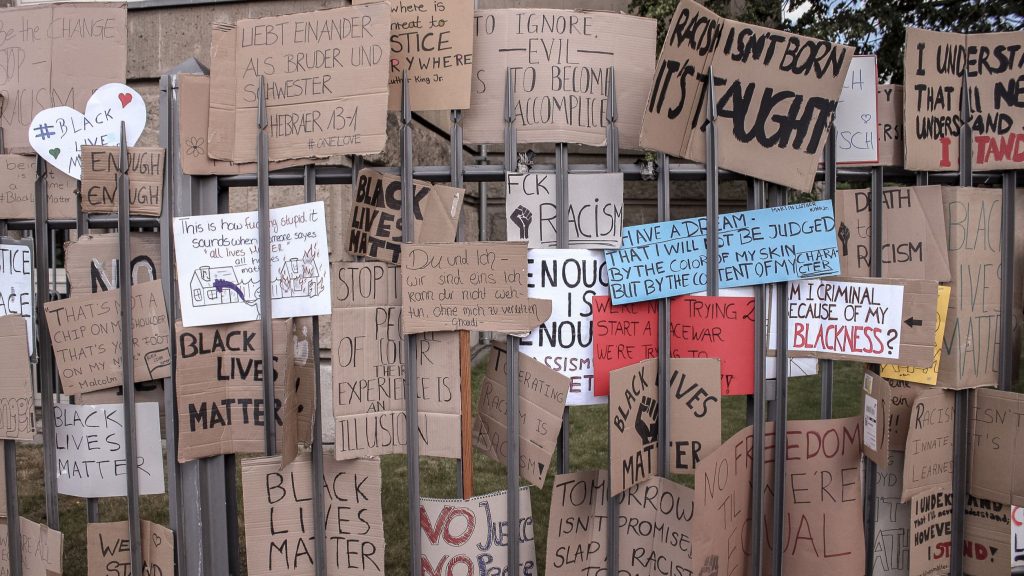 Modern Loss was founded on the tenet that storytelling is a change agent.
We believe — in fact, we know — that when someone shares their truth with rawness and vulnerability, the outcome is not only finding common denominators among people but also building more empathy in a world that so desperately needs it.
These past few weeks have been the epitome of how that can be put into practice. Thanks to a range of social media storytelling following the tragic police killing of George Floyd, there's a heightened awareness of systemic racism and its toll on Black lives — in the form of police violence, and also economic, housing, educational, and health disparities. Black Americans are dying from the coronavirus at disproportionately high rates. Across the country, people are demanding change from lawmakers, from businesses, from one another.
Clearly, though, awareness is just the first step. There's a long road ahead.
The best way to get started on a long journey is through self-examination.
We always envisioned Modern Loss as a place for people from every race, faith (or no faith), gender identity, sexual orientation and ability to share their varied stories of loss and to bear witness to others' grief. So as we continue to tell, hear and amplify these stories, we pledge to keep reflecting on how we can do better and to keep expanding the representation in our pages and projects. Because Black Lives Matter. Black Grief Matters. Black Stories Matter.
We will also be sharing more about organizations whose missions support bringing diverse storytelling into the public eye. A number of Modern Loss writers (like this one, and this one) have come through VONA, which runs multi-genre workshops for writers of color. You can learn more about VONA, its offerings, and how to support its mission here.
For those interested in reading about loss and what comes next, we recommend these memoirs by Black authors:
"Men We Reaped" by Jesmyn Ward
"The Light of the World" by Elizabeth Alexander
"Black Widow" by Leslie Gray Streeter
 Read more by Leslie Gray Streeter on Modern Loss here and here.
"Lonely at the Top" (Kindle Single) by Christina Lewis Halpern
Read more by Christina Lewis Halpern on Modern Loss here.
"The Other Wes Moore" by Wes Moore
"From Scratch: A Memoir of Love, Sicily, and Finding Home" by Tembi Locke
 Read more by Tembi Locke on Modern Loss here.
"The Yellow House" by Sarah M. Broom
We encourage you to read these stories on Black grief from around the web:
Whose Grief? Our Grief., by Saeed Jones
Read more by Saeed Jones on Modern Loss here.
The Unbearable Grief of Black Mothers, by A. Rochaun Meadows-Fernandez
The Familial Language of Black Grief, by Jemar Tisby
We're here. We're listening. And we welcome your feedback. You can reach us at hello@modernloss.com.
-Rebecca & Gabi