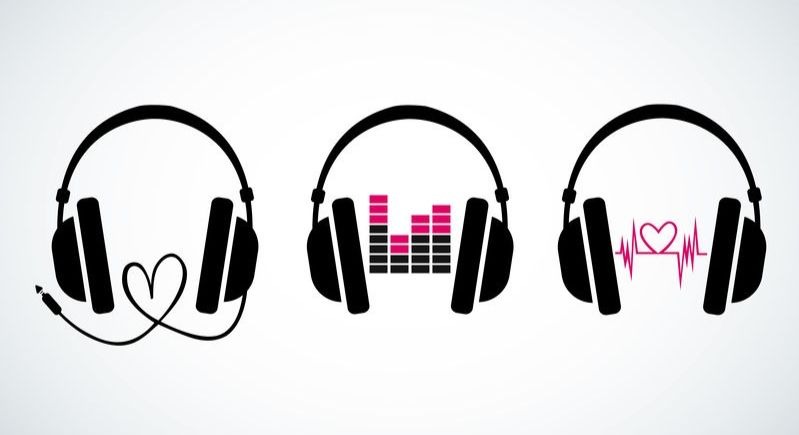 The longer my mom is dead, the more I start to notice that death and grief are everywhere. And I don't mean seeing funeral homes I never noticed. I mean in the background of the everyday. When I'm unwinding at the end of the day, I suddenly perk to a random episode of "Gilmore Girls" I've seen a million times because Richard's mother dies in it, and each character is navigating grief. Or the last time I went to a used bookstore looking for a new psychothriller, the clerk pointed me toward "Beloved" and "The Lovely Bones." I've noticed that films, songs, and artwork tackle death and grief from every angle — both in ways that make me cringe in horror and sigh in relief. That's also the case for podcasts, seemingly everyone's favorite medium these days. Here are few episodes that tackle loss/grief I recommend for Modern Loss audiophiles.
"Death, Sex & Money": Rachel Ward — When Grief Looks Like ¯\_(ツ)_/¯
Rachel is no stranger to talking about her loss. She wrote an essay in the "Modern Loss" book, and also "I'm Sorry I Didn't Respond to Your Email, My Husband Coughed to Death Two Years Ago" for Medium to highlight the irritating but real convos she started having after her husband died. Her podcast conversation with "Death, Sex & Money" host Anna Sale discusses what it's like to talk about your loss with others — whether you're being brash or doing that exhausting act of shrugging to power through. The combination of her candidness paired with Sale's thoughtful questions that keep it real, including "When were you the saddest?" makes this a great listen.
In this episode of "Mad World," a British podcast about mental health, host Bryony Gordon connects us to everyone's favorite ginger prince: That's right: Harry. "How are you doing, really?" is how she breaks the ice with him, starting their frank conversation about mental health and grief. And his refreshingly honest answer makes this episode impossible to turn off. Of course, they touch on the loss of his mother, Princess Diana, when he was 12 years old, but they cover many other ways people deal with grief, loss, mental health, and healing in life, death, war, and more.
"2 Dope Queens": #49 Karaoke with Michelle Obama
In this episode of 2 Dope Queens, a.k.a., Phoebe Robinson and Jessica Williams, meet their idol (and, like, everyone's idol) Michelle Obama. After going through a hilarious round of interview questions about black hair, farting (of course), and life as a First Lady, they dig into the grief and hardship associated with miscarriages. Mrs. Obama suffered one in her 30s, and went on to conceive her two daughters via IVF. "The notion that I wouldn't share things about my life and then call it a memoir, to me, just seemed disingenuous," she said. In this intimate conversation, the former First Lady discusses the fact that she was taught to talk about things, even when they're tough because "I don't want [anyone] to think that when you have a problem, you're broken." As Phoebe and Jessica say, "Listen, and be inspired."
"Reply All": #123 An Ad for the Worst Day of Your Life
Many of us are aware of how much of a pain in the ass Facebook memories can be after you lose someone, and this story on "Reply All"'s "super tech support" segment paints a picture of how the internet can play a role in dredging up our grief unexpectedly. The day after Liz Logelin gave birth to her baby, she died. Her husband Matt had no close family nearby. As he began to navigate his loss alone, he started a blog so the people in his life could keep tabs on him (without making dozens of phone calls every day). Eventually, Matt stopped blogging — he'd started dating, was raising his daughter, and didn't need the outlet anymore. But then a decade after he stopped his blog, his wife's picture (from that defunct blog) started popping up in ad spaces all over the internet. This episode of "Reply All," a podcast about all digital life, helps Matt figure out what's going on, and, possibly, how to stop it.
"This American Life": How to Rest in Peace
In this episode of "This American Life," three acts feature people who have chosen to explore the death of their family members. Author Rachel Howard's father was murdered when she was 10, and she's since gone on to write about her loss. Documentary filmmaker Jason Minter's mother was murdered while he was in the next room, and he heads back to the scene of the crime. And a final piece about "Edward" covers a son who helped his mother commit suicide, discussing the peace it's brought both of them. Though these three experiences take each of the subjects down very different paths, the episode is bound by the single thread of how they all find ways to tell their own stories.
Alicia Forneret is a creative exploring death, dying, and grief through storytelling. She has more than 10 years of experience as a writer and editor, and she is the creator of the line of Dead Moms Club lapel pins.