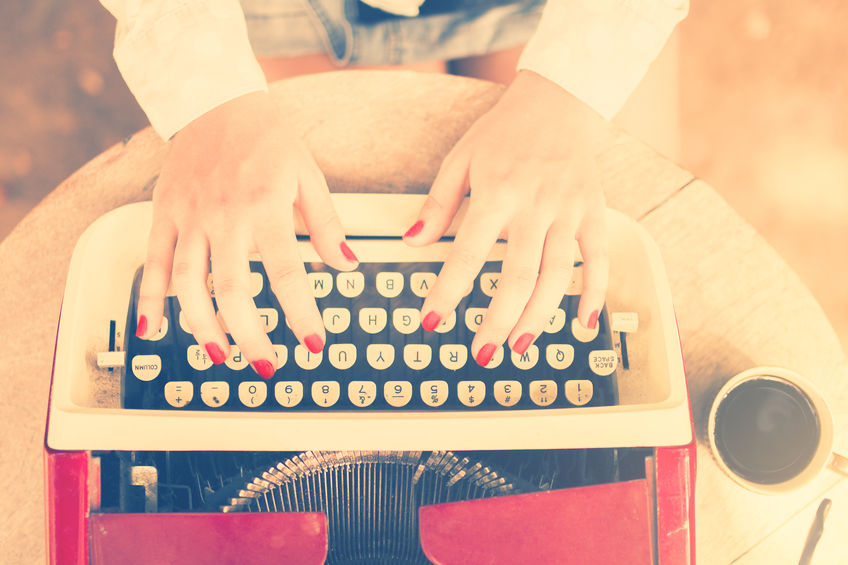 Like many journalists old enough to personally feel the gut punch of losing both Prince and David Bowie (in the same year!) —  I started my career typing out obituaries. The obituary desk used to be a common training ground for fledgling reporters, and what I learned back then was that getting it right, including what made someone loved, quirky, human — that's the point of this work.
Now, I teach obit-writing to students at the University of Montana, where I'm a journalism professor. They write about strangers after interviewing that person's family and friends, but the skill of writing about someone's life after that life is over is one we can all learn by keeping a few choice ideas in mind.
Here's my primer on how to write an obituary (or paid death notice, as not all publications offer free obituaries) about yourself or about someone you love.
Tip No. 1: Find the Facts
Start with unassailable, but truly important, details. Every obit needs a factual foundation, but it doesn't have to read like a resume.
Even the professionals at The New York Times have a checklist for this. It's on display in a 2016 documentary about them, called "Obit" — and it's a good idea to map out a person's timeline.
Double-check your accuracy, spelling and grammar. You don't want a lovingly written obit to have a fat turkey of a typo or factual errors. What you'll want for your timeline, in addition to important dates like birth and death, and where those things happened:
Which schools did the person attend and what year did he graduate?
Where'd she grow up and what were her jobs? And a word about this: I read a lot of obits about older women who were homemakers. Say what made her someone of note beyond the person she married and the children she raised.
That said: Whom did he marry and when? How did they meet?
Who preceded her in death and who's left now that she's gone?
Where are all the places he lived?
What were your person's other major life events not covered above? Think: Births, awards, life-altering experiences, etc.
And as long as we're dealing in facts, my advice is to not be vague, even when it comes to the cause of death. There's no shame, or at least there should not be, in why your person's not alive. People reading this obit will respect the truth. I teach my students to simply write that someone died, rather than passed on or went to sleep in the arms of angels or crossed over to the rainbow bridge. Death is a fact. It's a hard fact and I'm always sorry when it leaves the living to pick up what's broken, but euphemisms won't make it easier.
Tip No. 2: Find the Thread
In my class, we start with the legendary obituary writer Jim Sheeler, and I suggest you do the same. Sheeler's 2008 book, also called simply "Obit," is a compendium of short, gorgeous stories he wrote about people's lives while at the now-shuttered Rocky Mountain News in Denver. He won a Pulitzer for his very long feature, eventually a book, about bringing home a soldier killed on duty. But "Final Salute" started with writing that soldier's much shorter obit.
I teach Sheeler's model as finding the thread — the thing about someone that pulled through that person's life. With 15-year-old Daniel Selzer, it was how he had to know everything about everything way before kids his age. With 80-year-old Floy Box Valdez, it was her commitment to beading and her tribe's traditions, even after she lost her parents and her sons, her legs and her eyesight. With Dan Sarlo, who was 40 when he died, it was how hard he tried to be the perfect high school teacher until the depression he hid from everyone undid him.
'As long as we're dealing in facts, my advice is to not be vague, even when it comes to the cause of death. There's no shame, or at least there should not be, in why your person's not alive.'
So, what was it about your person that made that person tick? It doesn't have to be deeply profound. My favorite line from a favorite obit is this one: "He liked more pepper on his eggs than most." When I die, I hope someone writes about how much I enjoyed Christmas lights or how I busted out pretty terrible British accents on the regular. The little things about someone often say something much bigger about who she was. They humanize beyond the Big Facts.
Tip No. 3: Find the Stories
What words would you use to describe your person? Was he giving or funny or strict or adventurous? Think of all the adjectives and write them down. Now, think of a specific story or ask for one that shows how each of those words is true. Like how every Christmas Eve, without fail, her family would drive her around town so she could ooh and aah over other people's magical lights. Tell with the adjectives and show with the stories. Good obits do both.
In my friend Betsy Cohen's obit, I cry and smile every time I read: "Betsy had a delightful, sometimes outrageous sense of humor that withstood crushing deadline pressure and scarcely dimmed during the nearly three years she coped with cancer. Recalling how, as a child, she once holed up in a closet and ate all the Girl Scout cookies she was assigned to sell always reduced her to hysterics. With fits of laughter, she'd describe the time her skirt fell off at a Missoula County Public Schools board meeting."
'Just think of and ask for the stories that make you say OH YES, THAT WAS MY PERSON. Use those.'
I loved Betsy and I loved the obit her friends wrote about her. They got it right. If you come across one that gets it right, try and figure out why and then incorporate those whys into yours.
If you're not an obit connoisseur, though, don't sweat it. Just think of and ask for the stories that make you say OH YES, THAT WAS MY PERSON. Use those.
I don't know if writing a good obit helps with grief. But I do know it's still an important way our culture marks death. If you write one that weaves together the stories and the facts, the humor and the sadness, it becomes a task that tries to do justice to a life lived. And that's not nothing.
Here are a few obituaries that break the boring mold of reciting a person's resume:
• My BFF sent me this obit and asked, repeatedly, if I would use it as a template when she dies. I relented. You'll love it, too.
• Remember the line about the guy who likes more pepper on his eggs than most? His wife's obituary was similarly beautiful.
• Kay Powell, who retired from the obit desk at the Atlanta Journal-Constitution, was lauded, rightly, in this essay as "America's greatest obituary writer." Here's her mother's obituary, which is simple and gorgeous and includes this gem: She was secretary-treasurer of Blanton and Cross and was unquestionably acknowledged as the person who knew more about insurance than anyone else in Valdosta.
• Bob Collins at Minnesota Public Radio highlights the art of the obit in his Newscut blog. This one about a man who killed himself is one he points out as being both good and unafraid.
• Hank Stuever at the Washington Post writes beautiful TV criticism and started out a feature writer who really gets the right details about people. Here's an "appreciation" about the woman behind Stove Top stuffing that showcases that gift in just a few words.
Jule Banville teaches feature writing as an associate professor at the University of Montana School of Journalism and is the host and editor of the podcast, "Last Best Stories." Her love of Christmas lights truly knows no bounds.