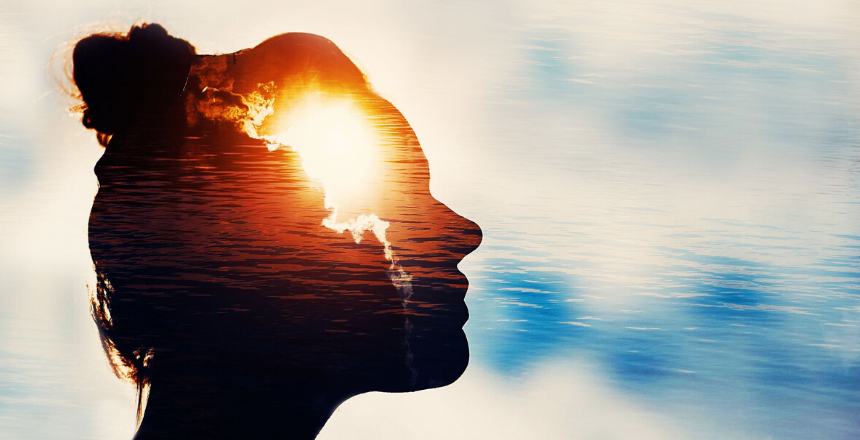 So. One of your people has died — either recently, or a while back — and it's awful.
The friends and family around you are helpful enough. But even they know they can't fully assist you through such a major emotional trauma, and one of their go-to questions is a version of "Maybe you should talk to someone?" Maybe you already have a professional support system, and that's great. If you don't, the search for the right one for your particular grieving needs can be daunting.
Enter Dan Wolfson, a licensed clinical psychologist practicing in New York City who is a researcher with Columbia University's Center for Complicated Grief and also on the Modern Loss advisory board. Because while well-meaning people around you have endless suggestions for the type counseling that worked for them, that doesn't mean they will be right for your particular grief-related experience. So we at ML asked him to answer reader questions for a new column breaking down and explaining the Big Overwhelming World of professional counseling. And it made sense to start with one of the most common questions we get over here.
And with that, take it away, Dan!
I have no idea how to start looking for the right therapist for me. What steps do I need to take and research do I need to do (including financial) and others in order to find the best fit?
When we experience loss, the emotional and psychological experience of grief can feel all-consuming. Managing daily tasks like getting to work, paying bills, or bathing ourselves frequently enough to avoid getting sideways glances on the subway are all huge accomplishments. Finding the bandwidth for doing anything on top of the bare minimum is almost unthinkable. So when we do decide that we deserve to give ourselves the space to receive support in our grief, the last thing we want is to encounter logistical hurdles that can quickly grow into brick walls standing between us and professional support. The good news is there certainly are resources out there, and you've already found one of them by being a part of the Modern Loss community!  
Below I have outlined some important questions to ask yourself as you take steps towards connecting with a therapist, as well as some concrete strategies and online tools for finding someone that is right for you.
THINGS TO CONSIDER
What type of support am I looking for?
There are two main types of grief support for adults: individual and group. For children, you will also find a number of peer-based support programs and overnight camps, which are listed below.
There are strengths to both individual and group modalities, and ultimately, the goal is to find an environment that feels safe and supportive. Individual therapy will likely provide more space for your unique story, and you may feel more comfortable in this setting if you find yourself feeling triggered by the emotional experiences of others. On the other hand, you might also find yourself longing to connect with others who have had a shared experience, and a peer-based support group or professionally facilitated group therapy program can certainly help one feel less alone in their grief. Below you will find suggestions on finding both of these types of services, and there is no rule that says you can't simultaneously be in individual therapy while also participating in a support group.
When considering an individual therapist, you might also want to ask yourself what type of provider or therapeutic modality feels like a good fit. There are a lot of buzzwords out there around therapeutic styles- "psychodynamic, interpersonal, cognitive-behavioral, strengths-based" and many more. But grief is not pathological, and therefore shouldn't be treated as such. You are looking for someone to provide gentle guidance and emotional care as you process and adjust to your loss, and that transcends theoretical orientations and therapist demographics. As you begin reaching out to therapists, feel secure in asking questions such as how they think about grief and working with grieving clients. There is no one perfect answer to the question, but there are ways to answer it honestly and candidly, and hopefully in a way that resonates with you. Ultimately, you'll only know if you will connect with someone when you finally sit down with them, so give yourself permission to speak with multiple providers in order to find someone you click with.  You might run into challenges around scheduling and availability as well, so try not to set your sights on just one provider, and instead consider keeping a running list for yourself of clinicians you have reached out to and others you come across that could be good options if the first ones don't seem like the right fit.
Who's footing the bill?
Before contacting a therapist, you should be aware there can be a significant range in the cost of mental health services. An In-Network provider is someone who takes your insurance directly, so you will likely only owe a co-payment for your sessions. Some therapists might not accept insurance at all or not be on your insurance's panel, in which case you are responsible for paying the full rate to the therapist at the time of session, and then have the option to submit for out of network reimbursement with your insurance provider. Out of network benefits vary depending on your insurance plan, and might include a yearly deductible, so you should contact your individual provider and ask them about your "out of network behavioral health benefits."  Depending on your local community, you might also find therapeutic services are offered free of charge at local community mental health clinics. Hospices often also offer bereavement support and can be one of the best jumping off points for identifying grief specialists in your area.
Okay, I think I know what I want and what I can afford, now how do I start the search?
Utilize your network
Talking to family and friends can be one of the best ways to find a therapist that is a good match for you, as they've already been vetted by someone you trust! An added bonus here is that you are also opening up a conversation around seeking support while destigmatizing mental health services- you might find that some of the support you were hoping for starts to come from the person you asked.
Reach out to local hospices
Many hospices run grief groups free of charge, and also have social workers on staff specializing in connecting individuals with services. 
Go Online
This is the largest online database for therapists, which also includes a database of support groups, and you can filter by specialty areas (including grief) and insurances accepted.
Contact your insurance provider 
As mentioned above, many therapists are on a specific insurance "panel," and your provider maintains a list of therapists that they work with. Although they likely won't be sorted by specialty area, this can be a good way to be sure that a therapist accepts your insurance.
Includes a resource list of therapists with specialized training in Complicated Grief Treatment (read more about complicated grief here).While we believe that grief is a normative process that everyone has the capacity to adjust to, some people do become more stuck in their grief, and the Center for Complicated Grief has developed an evidence-based treatment that is highly effective in helping these individuals become unstuck. 
National Bereavement Resource Guide
A comprehensive list of organizations broken down by state that run a variety of different types of grief programs, including hospices, group programs, and children's services.
National Alliance for Grieving Children
The NAGC also keeps a great database of organizations broken down by state. Even if you are only looking for programs for adults, most grief groups will be plugged in to the local grief community and will be great resources in suggesting individual therapists.
Additional Children's Resources- Summer Camp Programs
Online Therapy
Call me old school, but I think that the connection that can be made between two people sitting face to face can be hard to replicate through a screen. Of course, the ultimate goal is to feel comfortable, safe, and supported, and if telemental health feels like a better fit for you, there are a number of reputable organizations that offer these services. Additionally, individuals living in more rural areas might have limited options to therapists specializing in grief, so it might make sense to explore if an online therapy service might feel more accessible..
THE BOTTOM LINE
At the end of the day, finding someone you feel you can be honest with who is able to sit with and bear witness to your grief is the most important thing. It might feel a little intimidating to sort through your options, but remember you are taking steps to connect yourself with a valuable source of support. Regardless of where you live, there's something out there for everyone, and it will be worth it to do a little digging in order to find the right fit. 
Dan Wolfson is a licensed clinical psychologist practicing in New York City, the Clinical Director of Experience Camps for Grieving Children, and a researcher with Columbia University's Center for Complicated Grief. He is also on the Modern Loss advisory board.
Please note: Questions may be edited for length or clarity. Modern Loss is not a therapeutic adviser; this category should only be used as a guide. Users should verify the veracity and appropriateness of the information posted on the site with his or her own therapeutic adviser.