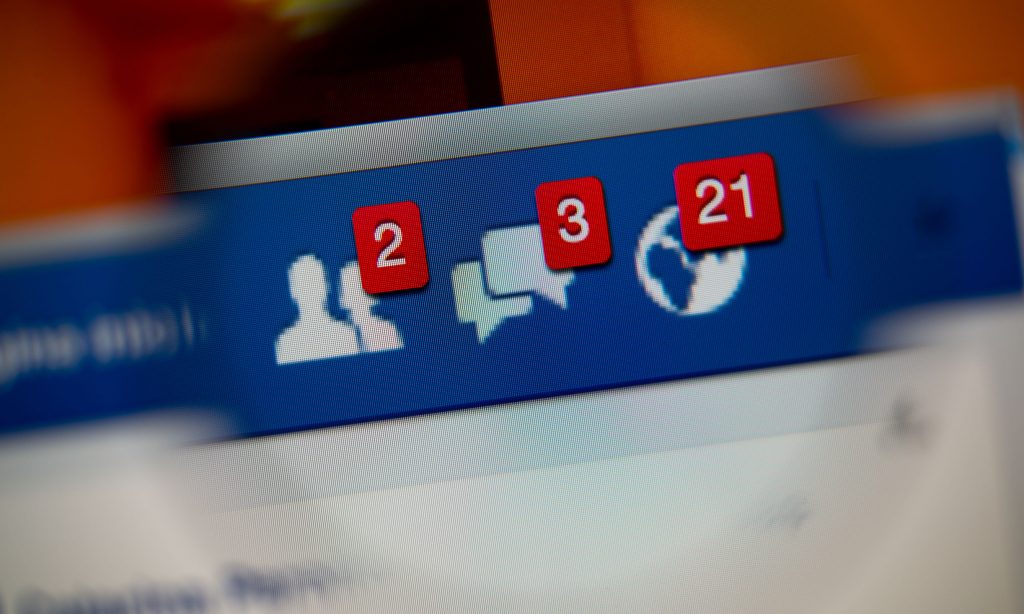 When my husband, Gabe, died unexpectedly in 2013, I had a toddler and I was seven months pregnant with our second child. Then a few months after giving birth, I lost my job. By that time, though, the condolence calls and visits decreased dramatically.
My friends and family went on with their lives, as I faced down my deep grief while caring for my two-year-old son and newborn daughter. This is when Facebook and social media became my main source of connection to the wider world.
I didn't want to be a recluse. I tried to get back to my life. I remember vividly the Fourth of July the year my husband died. I wanted to maintain some semblance of normalcy for my son, so I took him to see the fireworks. I remember sitting at a local lake, surrounded by families enjoying the weather, the food, the company, while I was in a daze, constantly on the verge of tears. I realized that day that I didn't have the strength for the everyday, even as I tried to carry on with grocery shopping and doctor's appointments and church services.
That's when Facebook, inadvertently, became my boyfriend. It allowed me to feel connected, but remain withdrawn. I could speak when I wanted to, and I could retreat without judgment or pushback when grief overwhelmed me. Every morning for three years, Facebook greeted me. Every evening, it allowed me to escape the pressures of my life and held me until I fell asleep. Facebook even stayed with me during my bouts of insomnia and also while I rocked my babies back to sleep.
Then two years ago, I started a new relationship — one with a real, flesh and blood man. Recently he noted: "You're always on Facebook. I even see that you've been online in the middle of the night."
Until my boyfriend pointed it out this year, I hadn't realized how dependent I had become on Facebook and social media.
"I wanted to be happy again. Facebook Happy. And Happy Happy."
"Wow. It's just what I do when I'm bored or can't sleep at night. Is it a problem?" I asked.
"No. I'm just saying. You're on the phone all of the time," he replied.
My boyfriend thankfully doesn't see this as a deal breaker. I'm a blogger, after all; my social media activity is part of building my brand. However, after much reflection, I started to see how my attachment to the digital boyfriend who helped me grieve and cope with the loss of my husband had the potential to jeopardize the very real relationship I'm in today. And I began to take a step back.
Because I no longer need Facebook in the way I once did. I am now an active participant in my life, and I want to live abundantly as my faith tells me. (I'm a minister.)
I understand that some see social media as a trigger during times of great suffering. But it's important not to downplay the enormous role it can play in helping people stay connected during the grieving process. I'm thankful Facebook and social media gave me a window into the world so I could see what my life could be like once I stepped outside of grief's daze.
It made me realize that I wanted to be happy again. Facebook Happy. And Happy Happy.
So, thank you Facebook, my old boyfriend, for being there for me when I didn't have anyone to talk to and commiserate with. You were a constant friend, but now you're more of an occasional one. It's been real, but there's a new sheriff in town. And there's a life to be lived, not just "shared."
Lauren Jones is widow of five years and mother of two awesome kids. She is an ordained minister in the African Methodist Episcopal Church and serves in the Washington, D.C., metropolitan area. You can follow her at www.throwupandtheology.com or on Twitter at @revlaurelj.